A Black Widow Pumpkin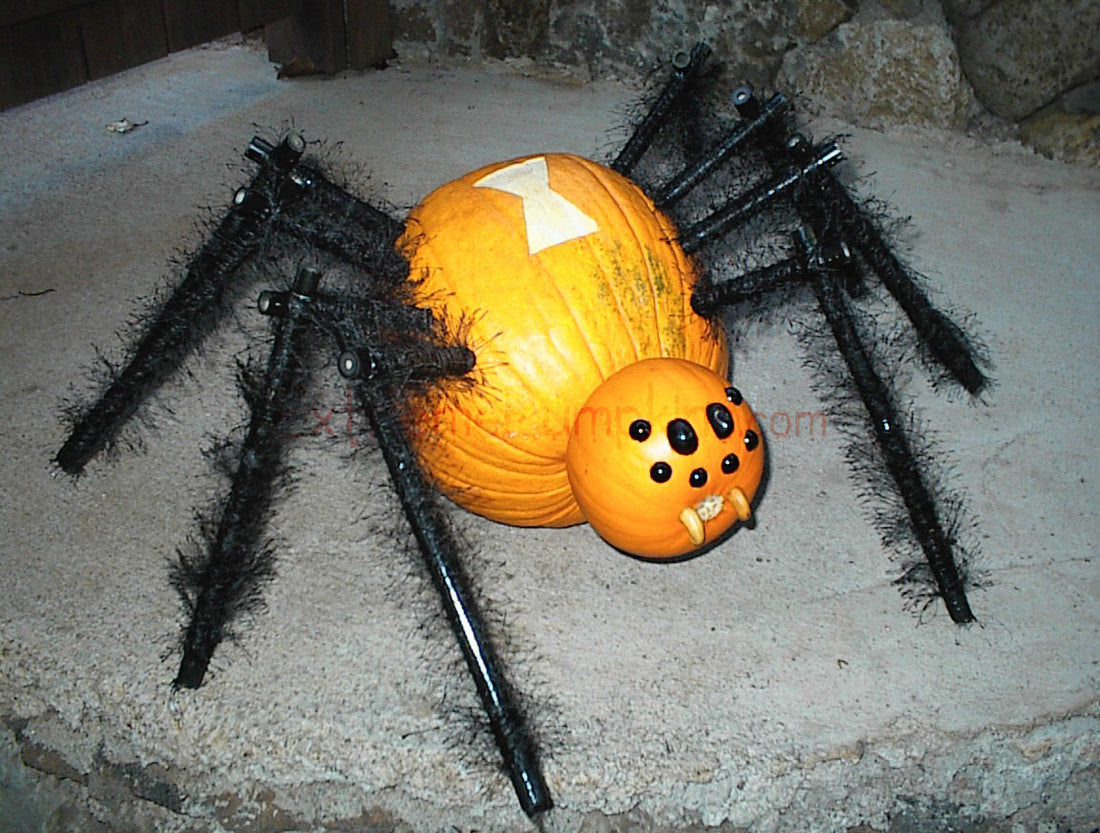 I usually don't like pumpkin carvings that involve more work making the accessories than making the pumpkin. But over the years I have seen a bunch of spider pumpkins. I figured I had to pick a winner for the entries to stop.

Fortunately, this year someone did a cool one. The fangs are cashews and the eyeballs are Kukui nuts or something. Good work though. If you are going to carve your own pumpkin, don't forget the black widow symbol on the back.