Buying Pumpkins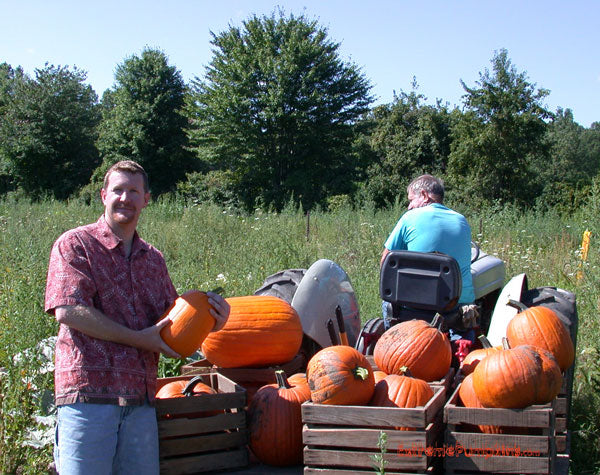 Buying pumpkins is fun. Pumpkin farmers are rarely in it for the money. Instead, they are usually the type of people that like kids, don't mind you messing around in their fields and enjoy a good time.

Why not pay a visit to the pumpkin farm when it comes time to choose your pumpkin. The selection, prices, and experience are better there.

Here is Matt. We bought all of those pumpkins to make this website. It was only $45 or $3 per pumpkin even though we bought some giant ones. I suppose when you buy 15 pumpkins you get a discount of some sort.

Of course the tractor ride was free. One more reason to take yourself and your kids to the pumpkin patch.

Can't find a pumpkin patch? Ask around. Almost all of the small farms I've seen grow pumpkins. They are easy to grow and easy to sell. Someone you know, probably knows someone that grows pumpkins.