Removing the Seeds and Pulp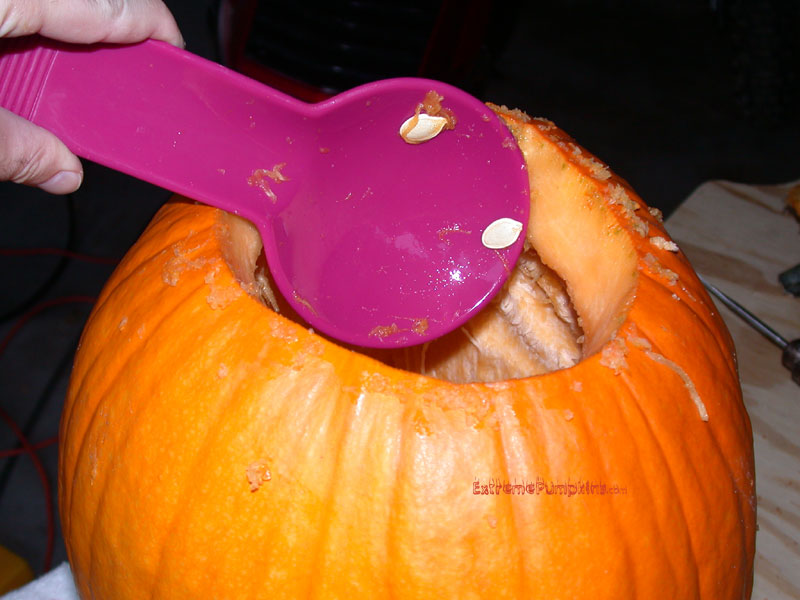 I am still looking for a power tool to do this with. Presently, I use an ice cream scoop to handle the task. For larger pumpkins I use a long handled metal spoon. I refer to this spoon as my "lunchlady" spoon.

I scoop out all of the fibrous flesh and seeds. This makes the pumpkin easier to carve and keeps the squirrels away from the finished pumpkin. Most of the time, I keep the seeds for roasting. If I want to do this I place the seeds and flesh in a tupperware container. Some of the waste goes right into the compost bin.