The Traffic Pumpkin - Lit up brightly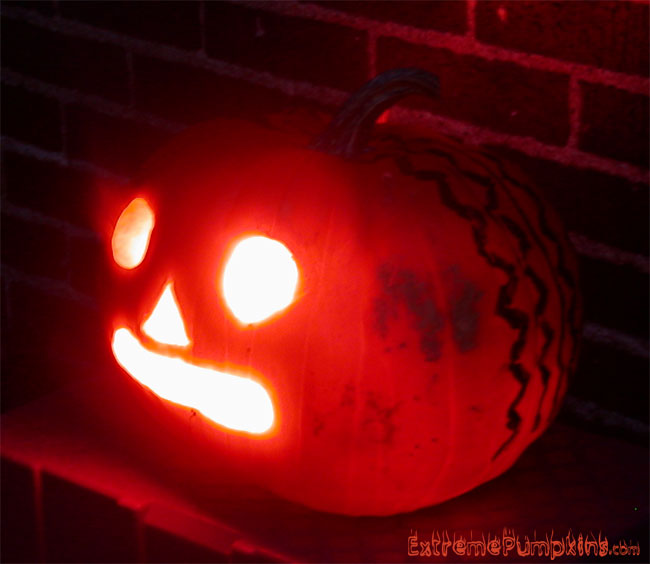 Man, those traffic flares are so bright that you can barely photograph them. This photo was taken just before dusk. It was still light outside but the brightness of the flare made the camera make it look dark.

I bet you could see these flares from 1/2 mile away. They last for 15 minutes too which is much longer than our ligther fluid fires lasted. The flares were awesome.