World Records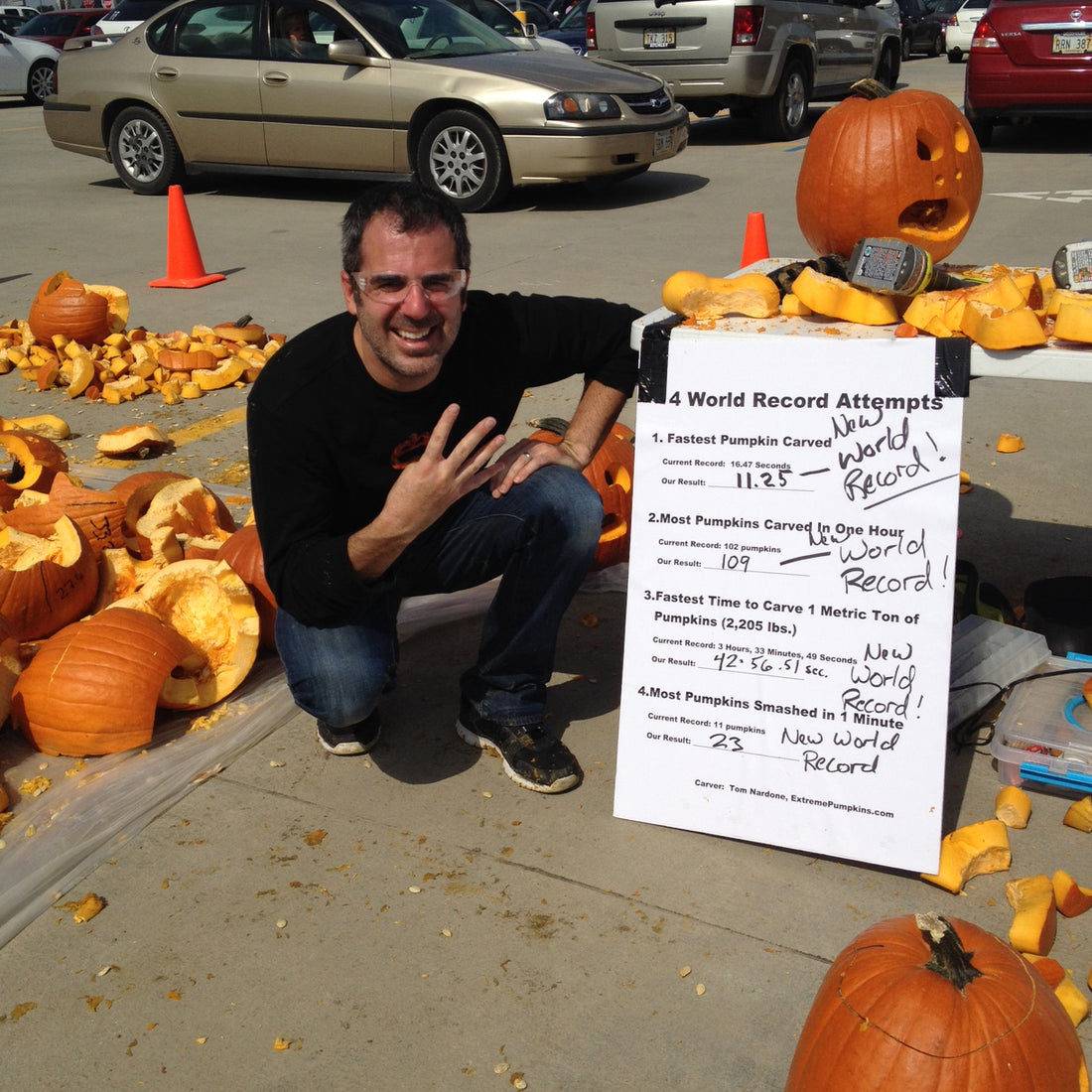 Best-selling author and extreme pumpkin carver Tom Nardone recently broke four Guinness World Records during the grand opening celebration at the Sam's club in Papillion, Nebraska.
A frequent guest on national talk shows, Nardone wrote the book, actually 3 books, on extreme pumpkin carving. He uses unique tools and a number of tricks to make carving pumpkins simple and fun. Recently, he set four pumpkin world records without cutting off any of his fingers.
"For years I thought I might be faster than any pumpkin carver in the world, and I guess I proved it." The records in question include:
Fastest pumpkin carving: 11.25 Seconds (previous record: 16.47 seconds)
Faster person to carve a metric ton (2,205 lbs.) of pumpkins: 42 minutes 56.5 seconds (previous record: 3 hours, 33 minutes and 49 seconds)
Most pumpkins carved in an hour: 109 (previous record: 102)
Most pumpkins smashed in one minute: 23 (previous record: 11)
After finishing his record attempts Mr. Nardone was heard exclaiming "I'm old." and "I'm sore." Apparently, he didn't prepare a speech of any kind.
Tom Nardone is the founder of ExtremePumpkins.com and a three time best-selling author. His books Extreme Pumpkins, Extreme Pumpkins II, and Extreme Halloween are available in bookstores now and on clearance tables on November first. He is available for questions or conversation at 1-800-809-0610.