This Bag Is Not A Toy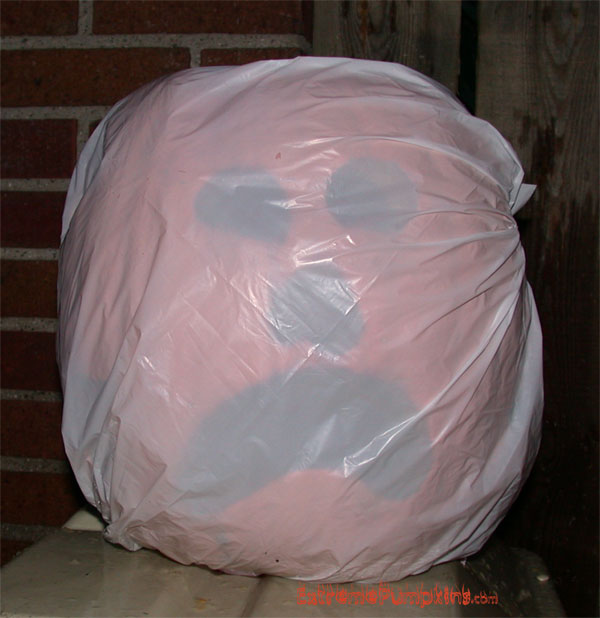 While discarding a mushy pumpkin I stumbled upon this design. It was pretty creepy to see the pumpkin suffocating inside a trash bag.

Oh yeah, I should probably mention that I have a great method of disposing of a mushy, decomposing pumpking. Use a drawstring kitchen bag, turn it inside out and roll the pumpkin into it. You can then
carry the pumpkin by the drawstrings. Cool.