People Who Have Never Seen A Pumpkin Before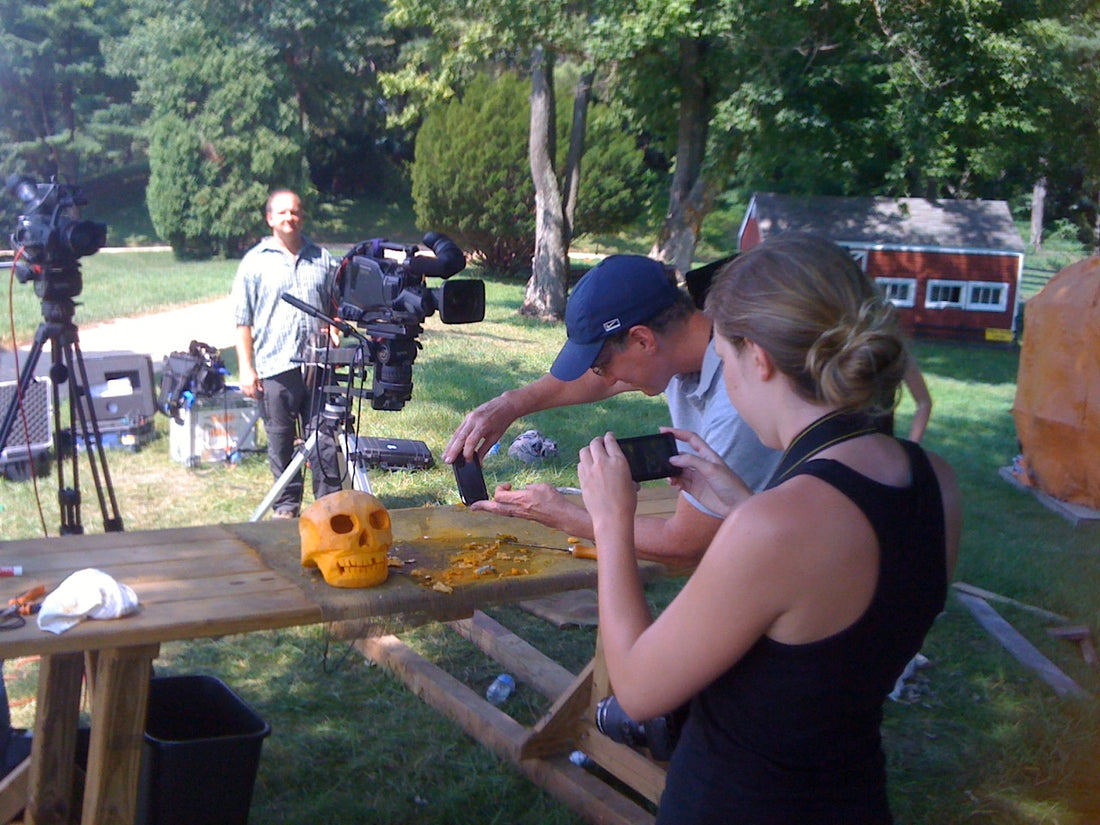 In 2010 I went to Washington DC to carve pumpkins for a TV special. I love to do this, but in return I'm supposed to get to mention this website or my books. You know? I don't work for peanuts, I work for cash or publicity.

Anyway, this company didn't want to mention my website or help me sell my books, so they offered to pay me. It was supposed to be $1500 for three days travel. Look at the URL of this page and you'll see what happened on this gig. All they had to do was put a screenshot of my book on there and I would have worked for free.

Oh yeah, I'm not sure the show has ever aired. They had hired an entire crew, used a farm, etc. I guess things don't always work out and the first guy to get screw is... the pumpkin carver. :)

Here are two people taking pictures of a skull that I carved for them. They gave me 15 minutes to make a pumpkin and this what I did for them. They liked it.