Carrie - With Pumping Blood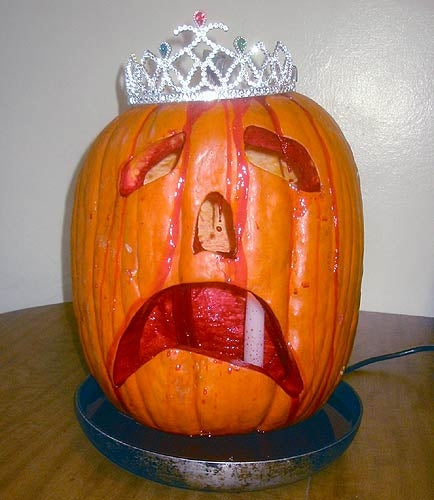 My friend Rob figured Carrie from the Steven King movie was the perfect subject for a pumpkin. This one even has pumping blood that continuously flows down her face.

Rob used a thinner version of fake blood, a small zen fountain pump, and a pan that is deep enough to collect the blood to be re-pumped.

Pumpkins are easy to plumb because you can drill holes in them just about anywhere.

A simple tiara finished the job. Sweet.