Pimple Faced Booger Eater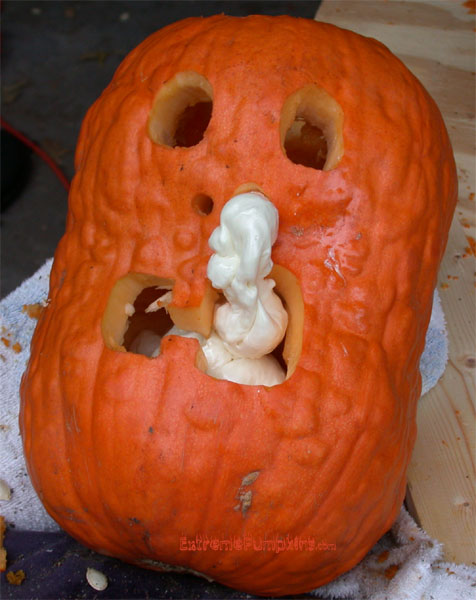 I was back to my notepad trying to create scary pumpkin ideas. I did come up with a gross idea. That kid in school that ate his boogers was pretty gross. I was making another pumpkin later that day with expandable insulation so I thought I could do a booger eater pumpkin.

At the farm stand I found this pumpkin. I needed one with a slightly turned-in face and this one had the pimply texture. Perfect!

After it was done, no one liked it. Personally, I thought it was sweet. My wife didn't like it. The news people that came by ignored it. My friends and neighbors didn't like it either. Finally, my friends 3 year old saw it. "Dat one eat it own snot Daddy!" he laughed. All the other 3 year olds laughed too. I did as well.