Darth Vader Helmet Pumpkin #2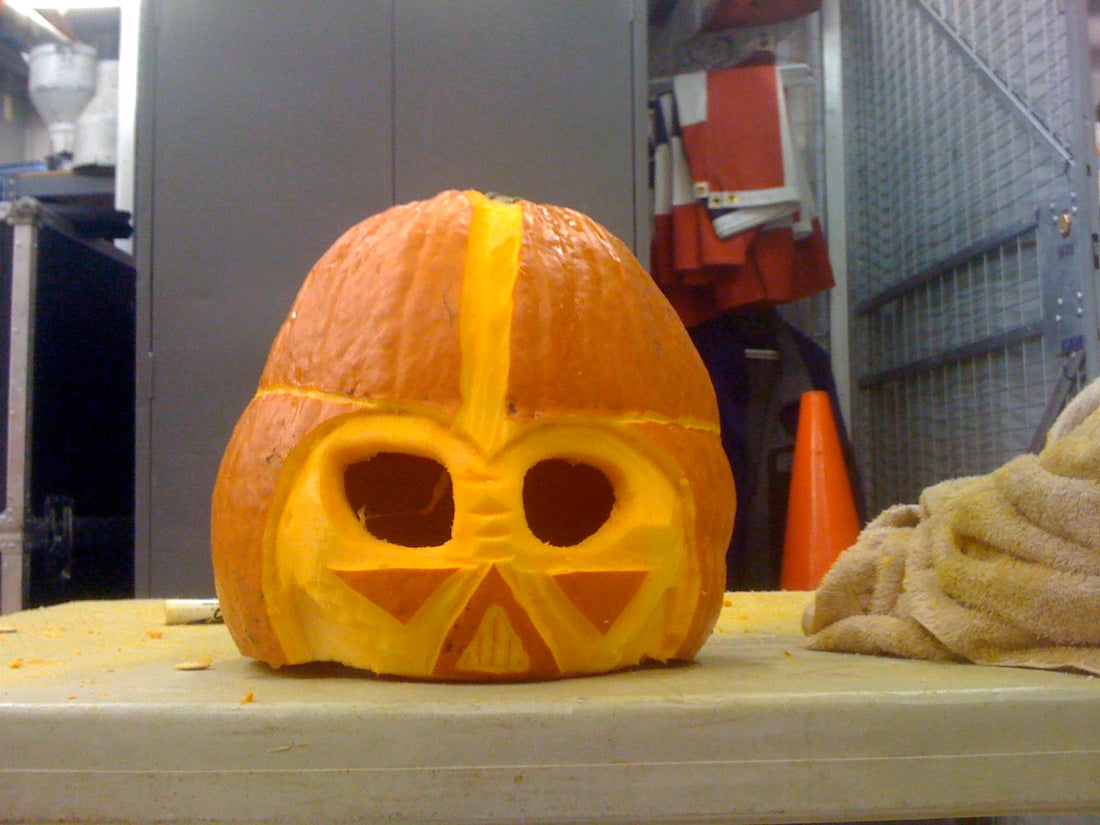 This was my second Darth Vader helmet. The first time I carved the whole thing, this time I did less carving (Vader's helmet is black after all) and I'm equally happy with how it came out. This particular one requred a specifically shaped pumpkin though.

I made this one for an appearance on Good Morning America. It was barely big enough for a child's to wear on their head.