Radioactive Pumpkin - Take 2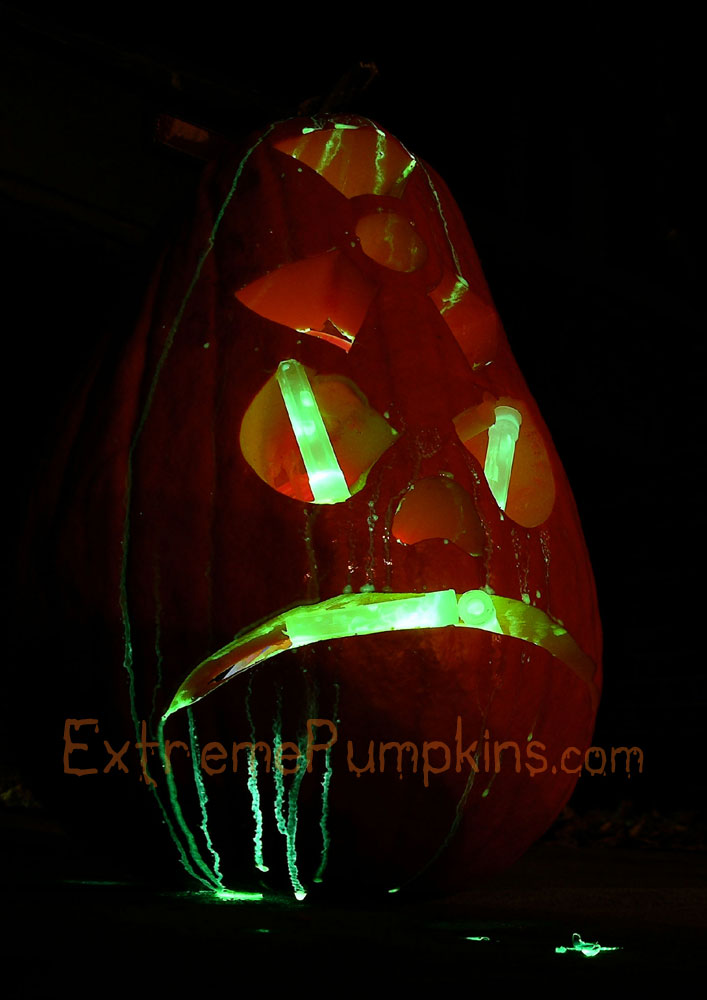 My first radioactive pumpkin didn't glow very well, but this time I was determine to use a ton of glow sticks. I think I used 9 total. That produced barely enough glow to photograph the pumpkin properly.

I hope you like it. I used a funny-shaped pumpkin that seemed to have a giant tumor on top of it.