A Monster With Four Candy Eyes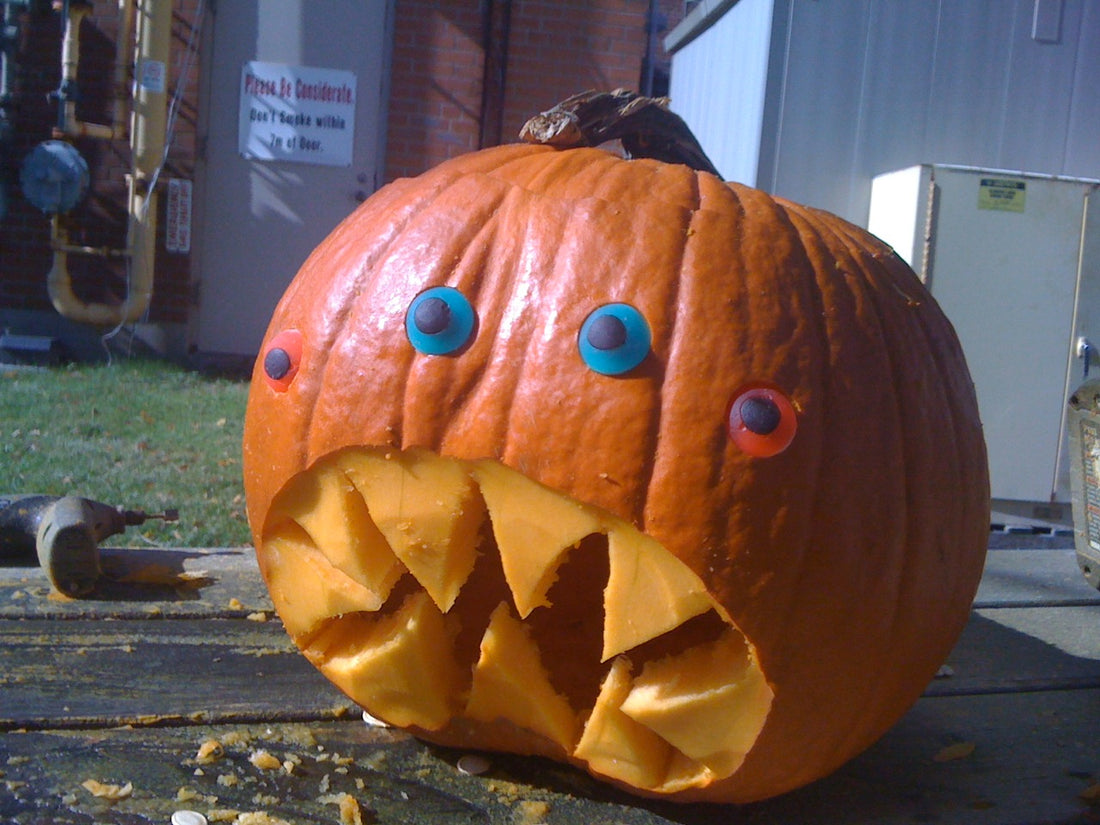 Short pumpkins are no fun to carve. You see, you can't make them look like a face because a human face is taller than it is wide. So, when I am faced with a wide pumpkin I usually leave it behind.

One night at a festival where I was carving they were giving out candy eyeballs, so I grabbed some an made this four-eyed monster. It was fun.