The Finished Flame Job Pumpkin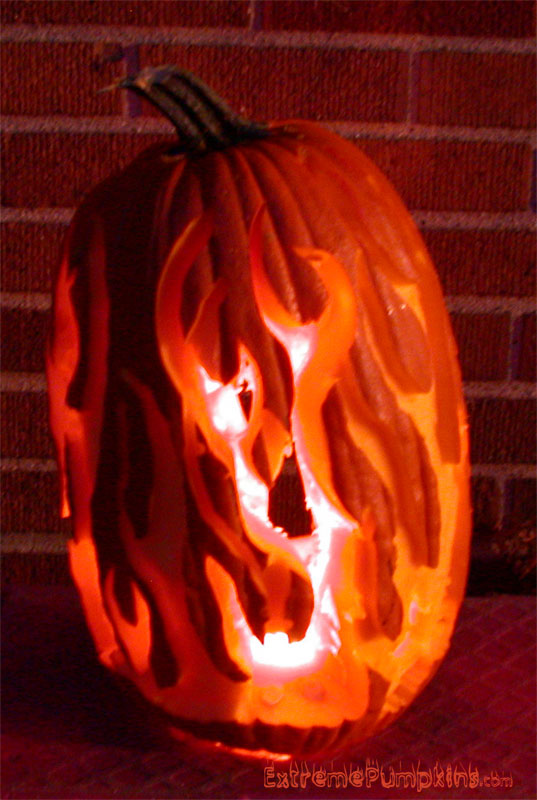 Here is one of three photos of the finished flame job pumpkin.

A little router and jig saw work this baby started to really look like a flame job hot rod. After lighting it up, it really did its thing.

I used four candles to light this one.

You can learn how to make one just like it on the "Patterns" page or you can click on the image for a bigger version.