The Kid Grabber Pumpkin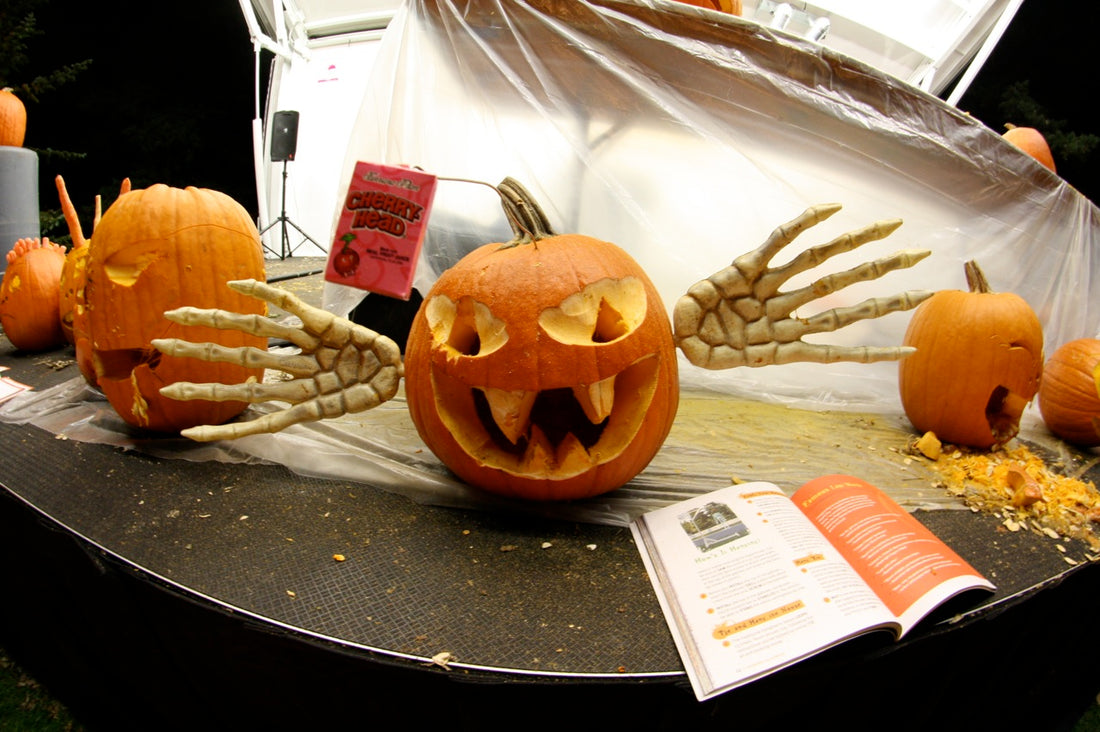 Here is another pumpkin from my gigs at the Detroit Zoo. This pumpkin uses a couple of plastic hands I bought at the halloween store. It also used a small box of candy and a piece of stiff wire.

I put the hands out to the sides and the piece of candy hung over the kids heads. The pumpkin looked like if a kid tried to grab the candy it would snatch them up.

Scaring kids is fun!