Don't Show Up To My Party Without A Costume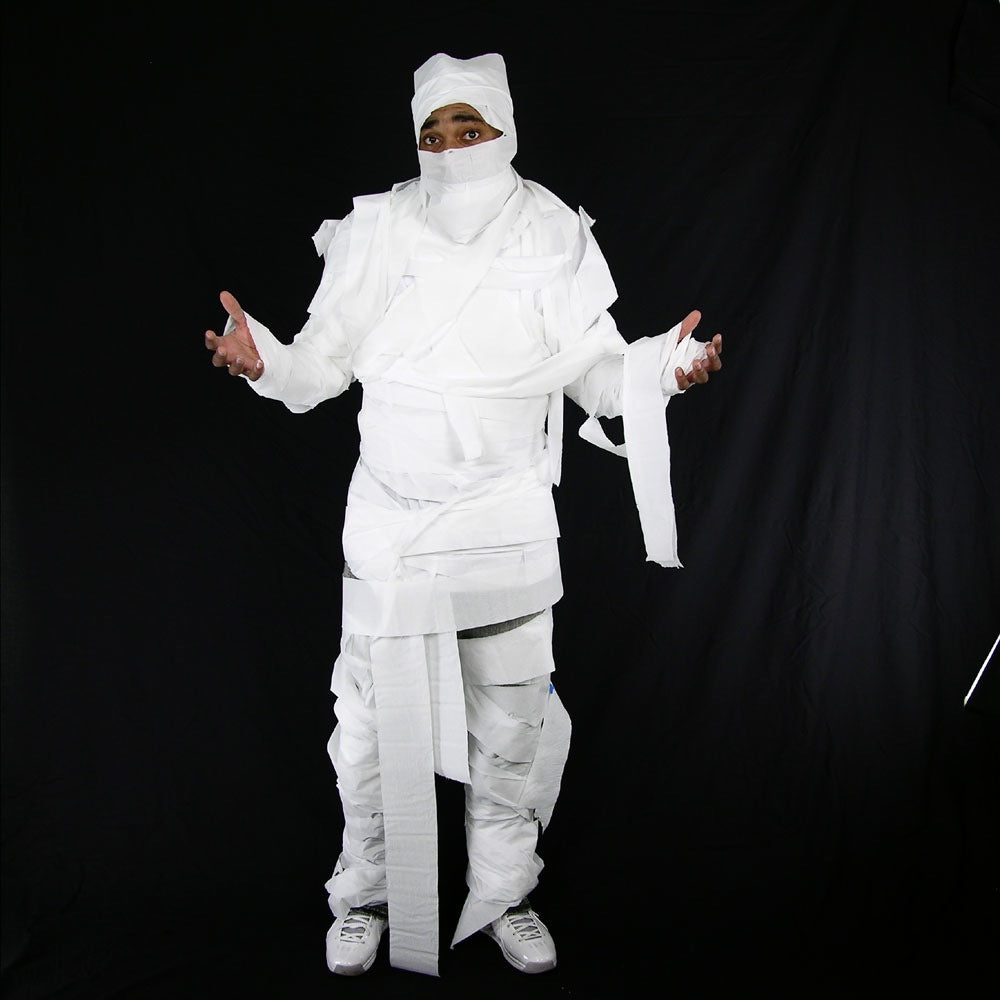 So I like Halloween? It's my thing. And if I'm throwing a halloween party you had better wear a costume. If you don't, this is what we are going to do to you on the front porch. Two rolls of TP later you'll be a mummy. A mummy that starts to unravel almost immediately.

Oh yeah, that t-shirt that says "This is my halloween costume" isn't going to cut it. We'll use three rolls on you just to cover that thing up.