The Foot Eater Pumpkin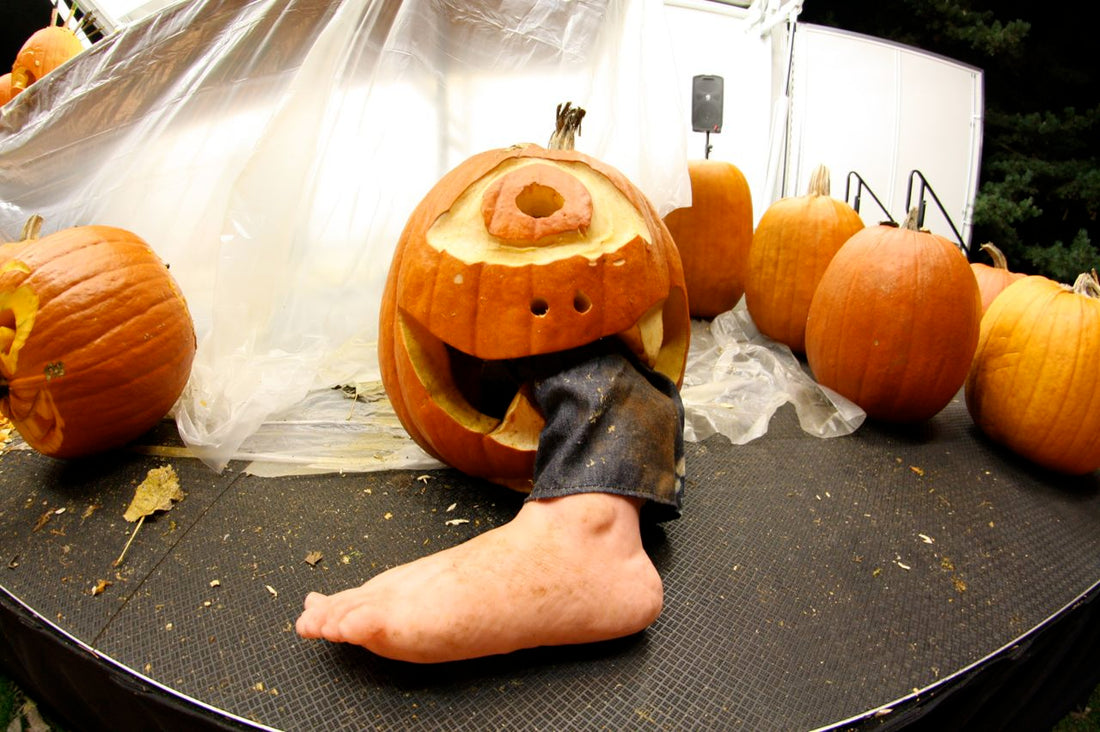 I like to use props when carving pumpkins because it allows you to make an impactful pumpkin and to do so quickly. Without the foot, this pumpkin would be so-so. With the dirty old foot, it looks much better.

I should also note that I've owned this foot for years now. In fact, every year it gets older and dirtier looking, I like it more each time.