Creepy Video Pumpkin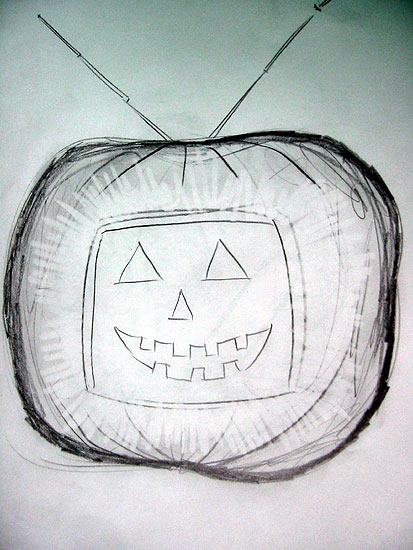 a little b/w tv is cheap. The last one I got was $40, and
burning a VCD with the face of a pumpkin is perfect for today's modern male
video-phile. I think one could just play that death tape from "the ring" on
repeat. That would scare me.