Cold Beer Pumpkin by Greg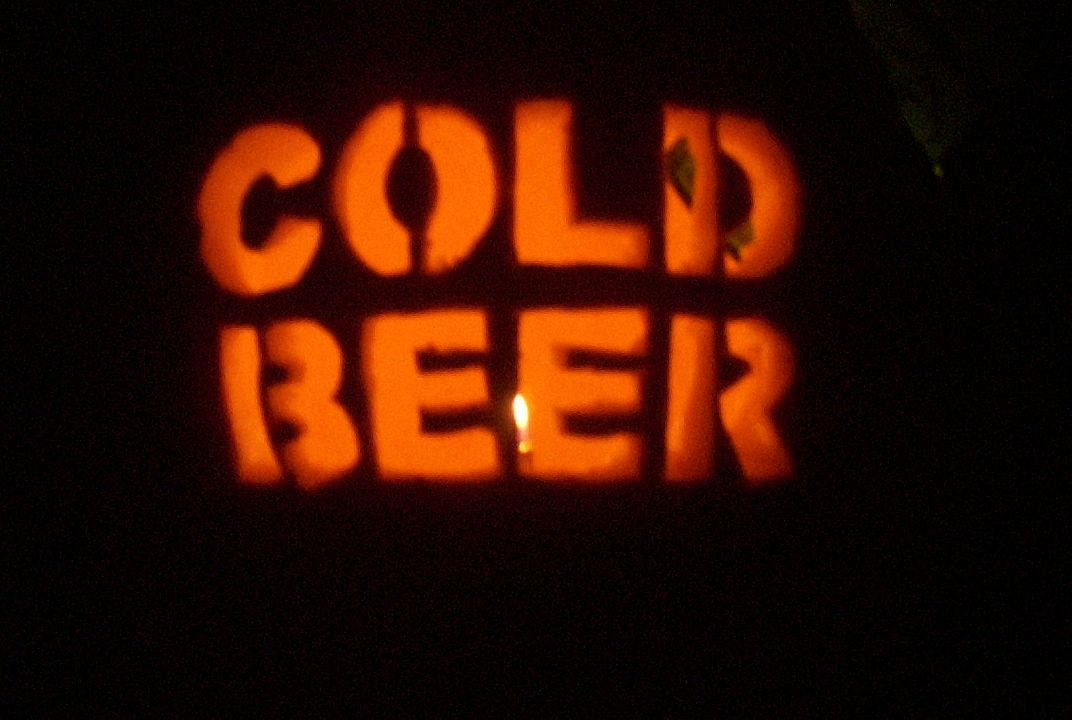 Greg sent in this one. He liked our sketch so much that he went out to the garage and started carving. Some folks accuse Greg of having a one-track mind but it just isn't true folks.

Greg doesn't just think about beer all of the time. I know for a fact that he spends much of his free time collecting insects and haggling with hookers to get a good price. Greg is a well rounded guy.