A Really Good Skull Pumpkin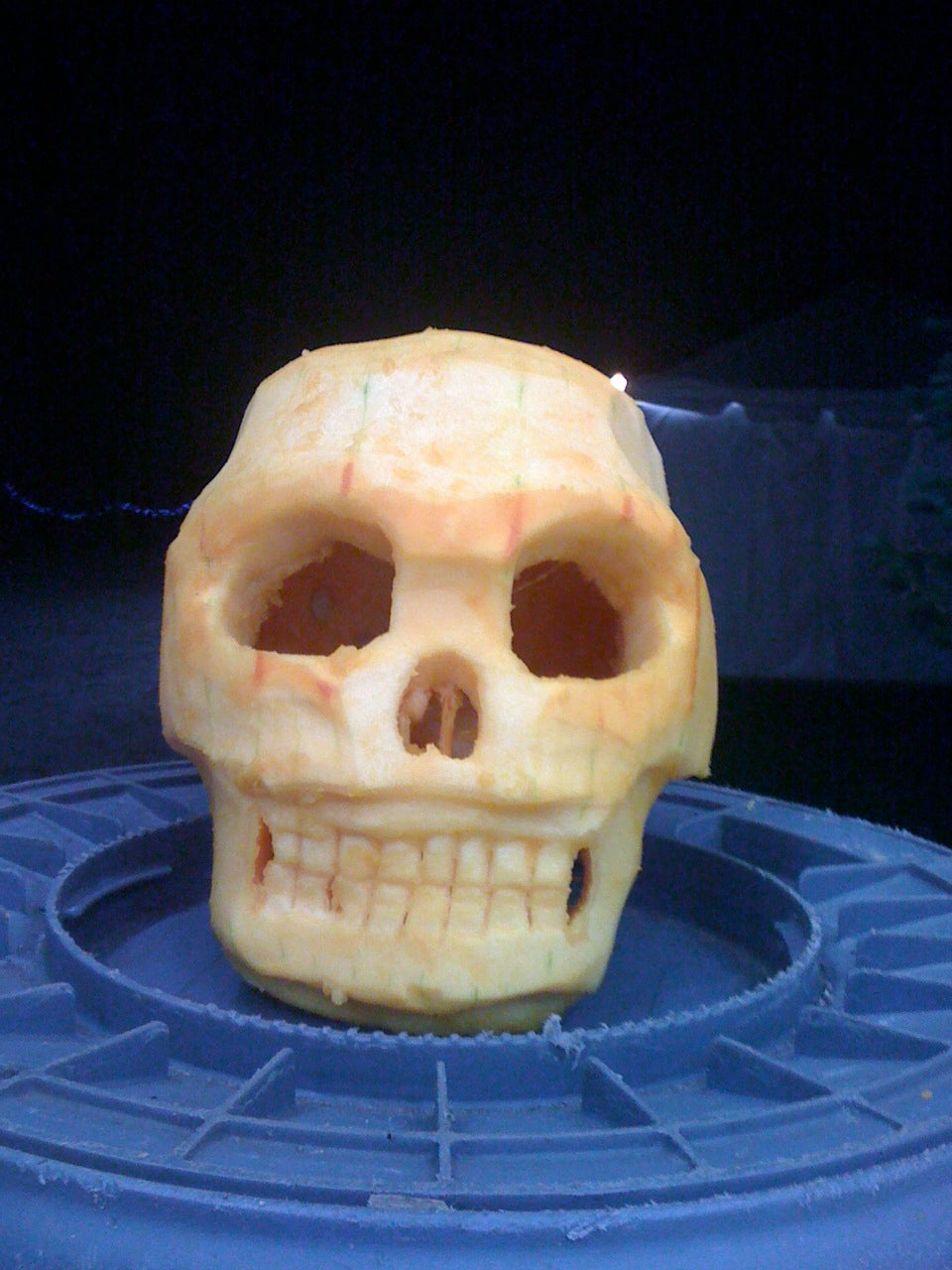 I'm OK at carving pumpkins. I'm not the best there is, a guy named Ray is way, way better than I am. Ray spends hours and days carving masterpieces.

Me, I'm usually carving live in front of an audience. I hate to take 30 minutes for fear that people will get bored. I've been trying to improve my skull carving technique so that I can make a great skull in less than an hour and this one is probably my best one yet.

I carved it at the Zoo Boo at the Detroit Zoo in 2010 in front of a live audience. I use an angle grinder, a dremel tool, and a jig saw.