The Radioactive Pumpkin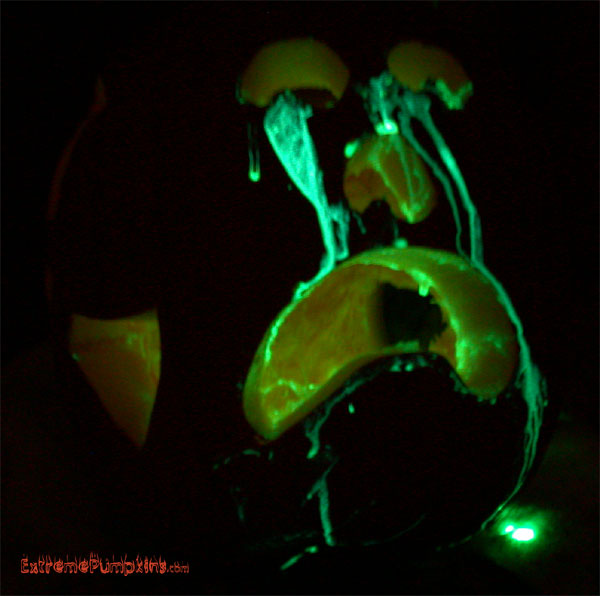 The kids in my 'hood liked this one. It was just a standad "I'm in pain" expression with two unique aspects.

1. I carved two big "Radioactive" symbols in the sides.

2. I activated and then cut open about 1/2 dozen glow sticks and poured the (non-toxic) glowing goo all over.