Charcoal Lighter Fluid Works Great For Photos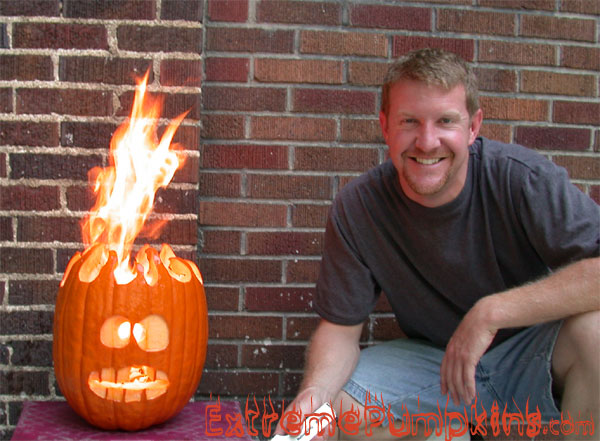 Here is my friend Matt with our flaming head pumpkin. This pumpkin was all about flames. It had a flame top, and a "Ouch! My head is on fire" expression. It needed some serious fire to go with it.

We tried a few different combinations and materials before we came up with a great solution.

This pumpkin used an aluminum pie plate that contained some crumpled up paper balls. These balls, the pie plate, and the flames of the pumpkin were sprayed liberally with charcoal lighter fluid.

It burned for 5 minutes with strong flames the whole time. When it was done, it was charred only slightly and the outside of the pumpkin was still cool to the touch.

Warning: Burn yourself all you want, just don't blame me if you do.