A Pumpkin Puking Guacamole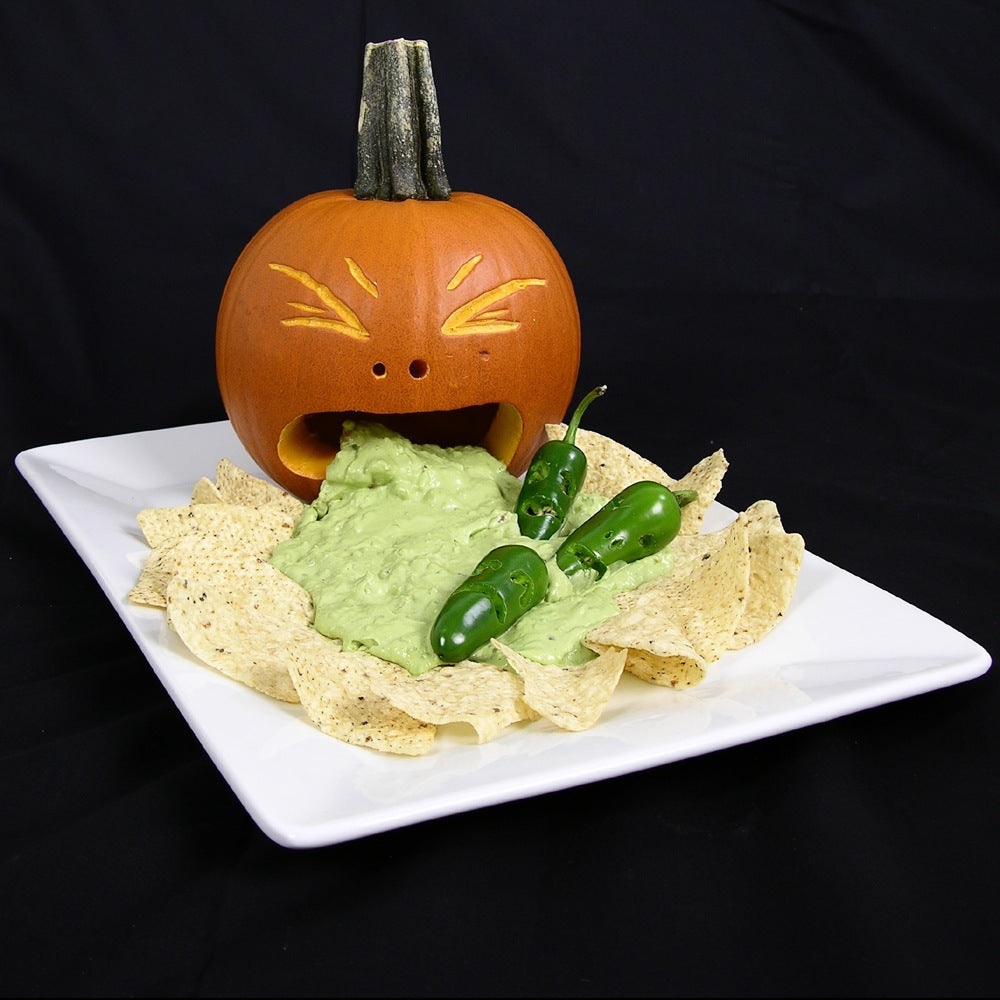 Here is a fun way to serve guacamole. Carve a pumpkin that looks like he is puking it up.

I used this exact photo for my third (and most awesome) book, Extreme Halloween. I used to say that Extreme Halloween was available in bookstores everywhere, but now there aren't really bookstores everywhere...