Flaming Head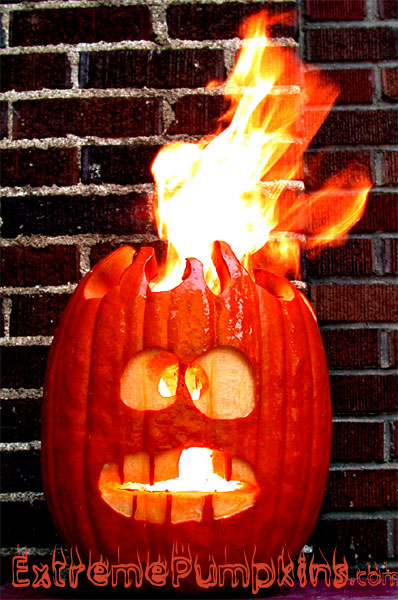 I like this pumpkin. The idea was a pumpkin whose expression was "My head is on fire!".

I like to take pumpkin photos around dusk. If it is too dark, you won't get the outside of the pumpkin, if you it is too light, the glow of the flame won't appear well.

Of course, when your flame is three feet high, it always appears.