Candy Trap - Hershey Bar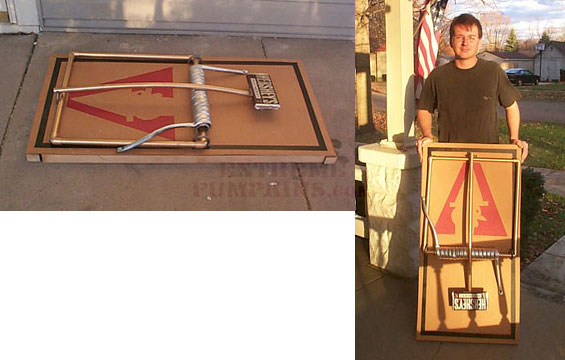 Most people won't publish their sketch pad. I think they think that people will steal their designs. I find that every time someone uses my idea it makes me incredibly proud.

Look at this example of a human sized mouse trap. It is so well built and it looks great. It is much better than anything I would have ever made. I love it.

Feel free to make anything you see on this site.