The Head on Fire Pumpkin - Remake of a Classic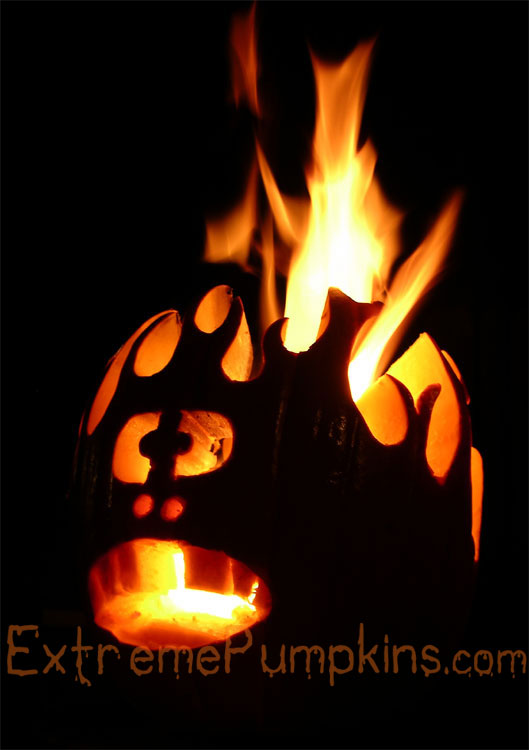 The "My Head is on Fire Pumpkin" was one of the first five pumpkins on this website. I always like to do one when I am doing an outside demonstration. Everyone likes fire.

When I wrote the book, I had to get a good photo of the fire and my editor liked the night time shots. I hope you like it too.