The Skewer Teeth Pumpking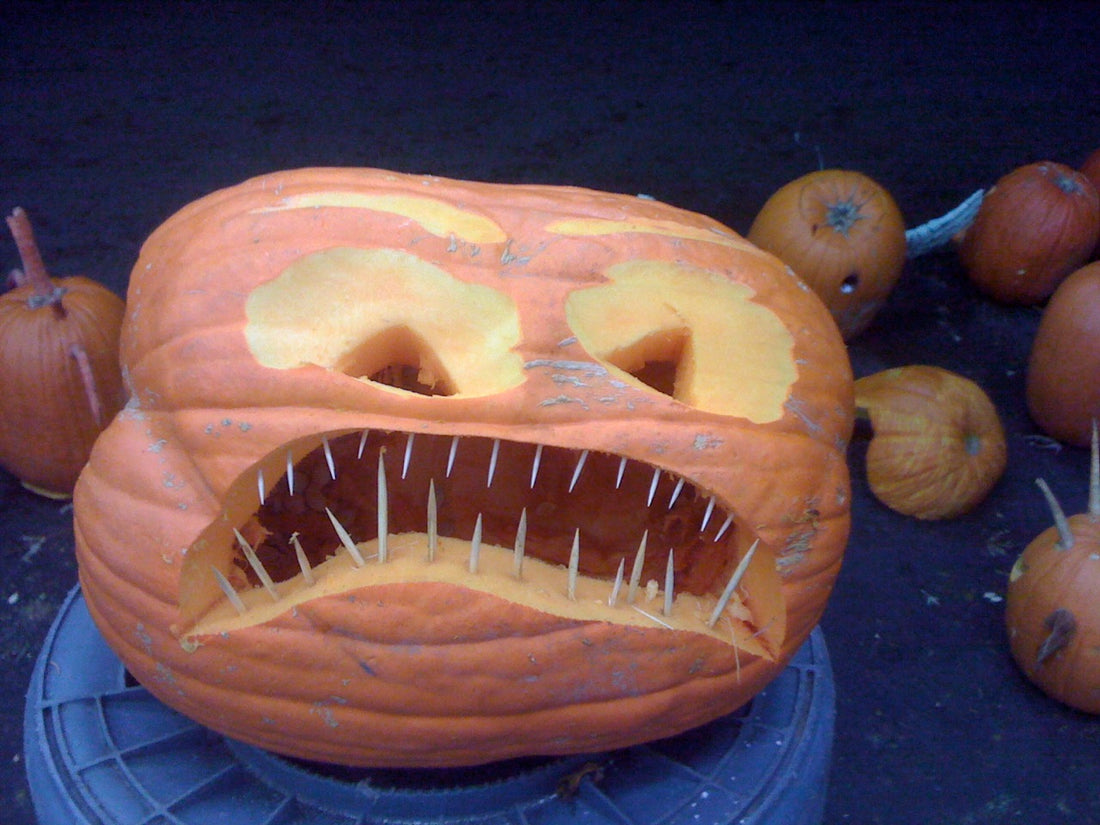 This pumpkin was too wobbly to stand up, and too ugly once it was sitting down. When this happens, you have to make it into some type of monster. This time I used some skewers to make jagged teeth.

It was intimidating when complete. I think the whole carving took less than 5 minutes.