A Bull Pumpkin - Uses Turnips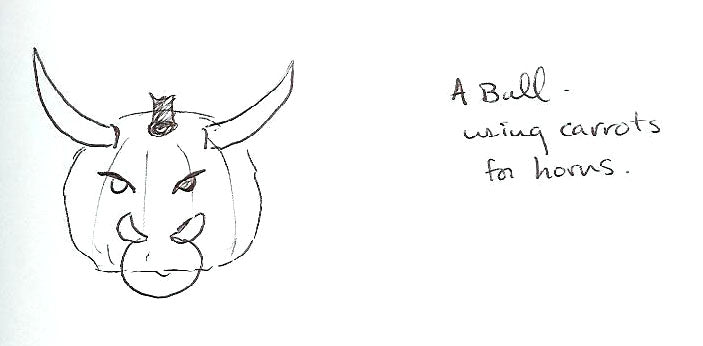 This pumpkin would use turnips to make bull horns. I think it would be pretty cool.

I tried to think of a bunch of different ideas for other vegetables and their uses. My mind kept fixating on using straw to create a "bad hairplugs" pumpkin in homage to all of those dudes who have a ring of hair plugs on the front of their head.