A Flame Job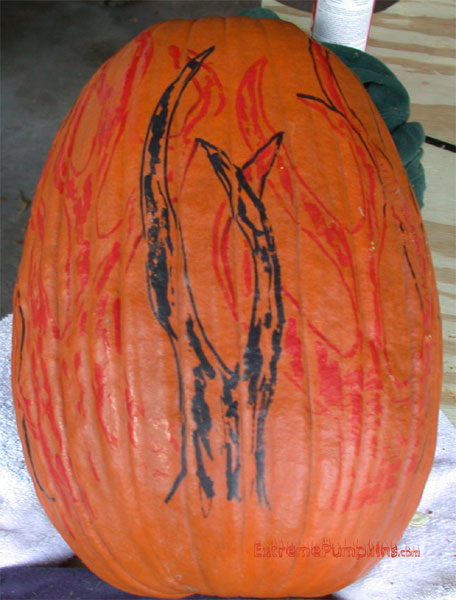 Perhaps I have been reading Iron Horse magazine too much or I spent too much time at the Woodward Dream Cruise hot rod event this year. Either way, I figured a flame job was in order.

I had a little practice on the flaming head pumpkin but this time I wanted a really nice, two color, overlapping flame patter all over the pumpkin. The finished product would have both routed and cut sections so that it would have orange, yellow, and bright light.

I didn't use a pattern for this one because the flames went all around the pumpkin. If you want to do the same thing, look at some hot rod photos and then draw a two color pattern on the pumpkin. Route one color and cut the other one. You can follow my experience here.