A Real Conjoined Pumpkin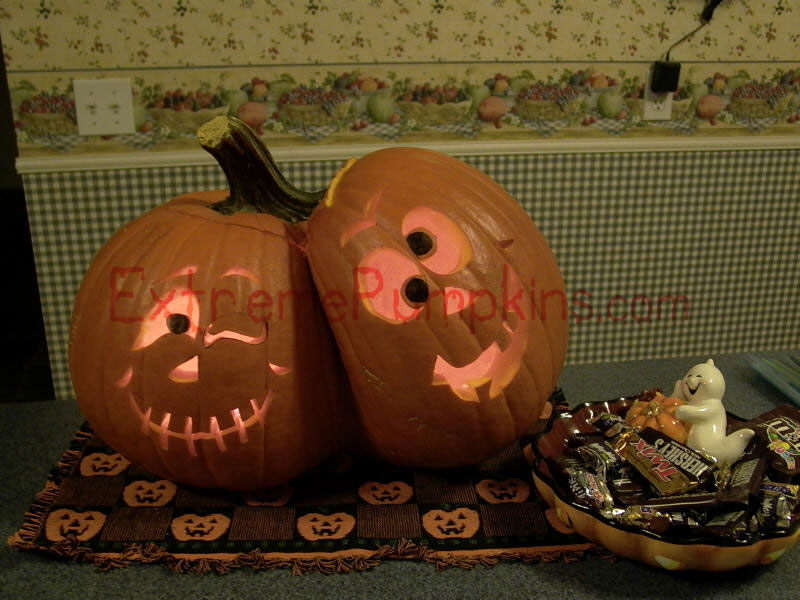 Since the dawn of this site, I have been carving a "conjoined twins" pumpkin, but I have yet to see a real conjoined pumpkin. With any type of plant, you get some strange mutations. Here is a pair of pumpkins that are sharing a single stem.

I actually received two pictures of such a mutation this year, this was the best carving. I also like twix bars and there are some in the photo. Yum.