Another Jacko Lantern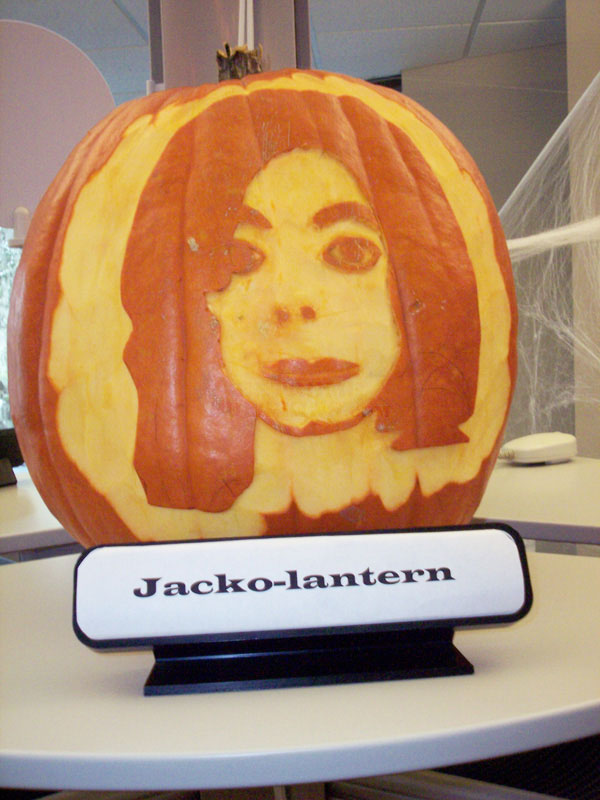 MJ is very scary to many.

He is especially omnipresent during Halloween. Just as Bing Crosby lined his retirement fund with Christmas Carol sales, Mr. Jackson continues to earn money from radio airplay of his Thriller songs.

I think I will write a song about Groundhog day and get rich from that.