Bush Pumpkin Has White Powdery Substance Growing On it.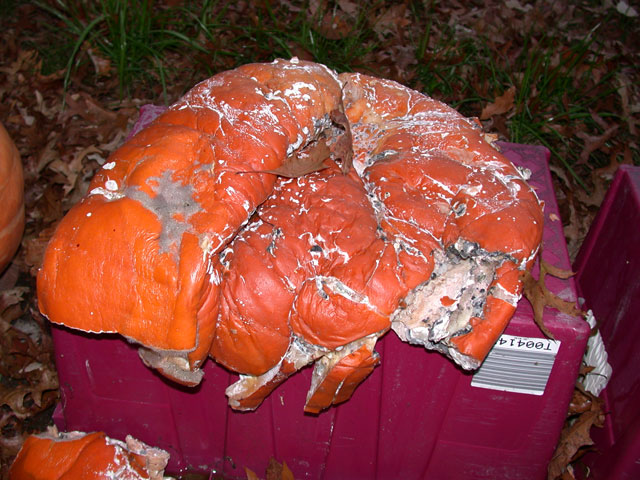 The George W. pumpkin seems to have grown a white powdery mold. I did not submit the mold to a CSI type investigation, but I suspect it was nothing toxic.

It is also interesting that a big chunk of his face has fallen off. The chunk can be seen in the bottom left of the photo. It fell off the stolen plastic box-errr I mean the pedestal.

I realize that this pumpkin no longer resembles George Bush, but you should probably also know that even at the beginning my carving didn't really resemble him that well either.