Buying Ugly Pumpkins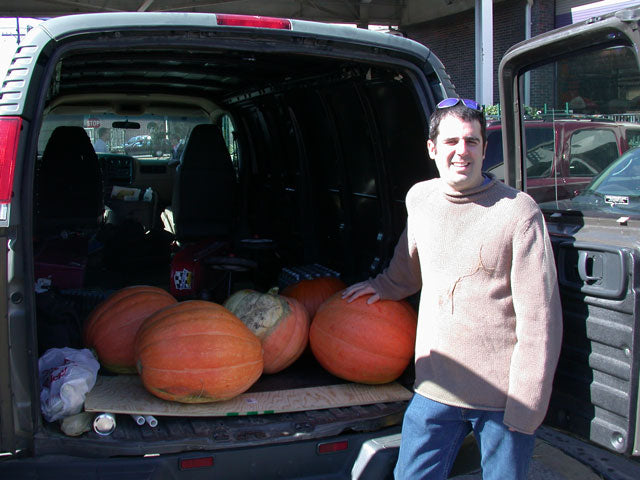 Here I am buying some ugly pumpkins. This year I did my pumpkin buying at Detroit's Eastern Market. I like to go there anyway, so this year I brought the company van and picked up a few. The red wagon belongs to Matt. He trash picked it a couple of years ago. It was very handy in hauling the pumpkins.

While picking them out, I enlisted the help of the pumpkin guy. I told him I needed a John Kerry and he immediately got the point. He picked out one that was fairly elongated. George Bush was a little more difficult.