Carved Up Presidential Pumpkins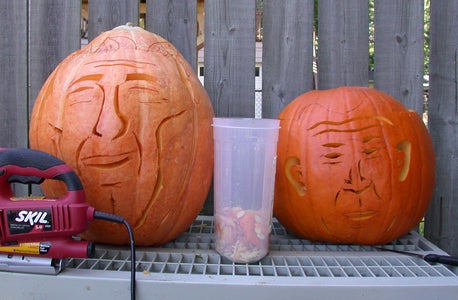 This projected sounded less time consuming when I started it, but I think I got a little bored at some point and just put the jig-saw to these guys.

Originally, I had planned to rout out the skin only, but that sounded like a pain in the neck. The pumpkins only look OK, not fabulous.

Either way, they should rot in a spectacular fashion. I am not preserving the pumpkins, I am just going to leave them out in the air.

Today is October 9th, and they are carved. Let the rotting begin.