Cauliflower For Brains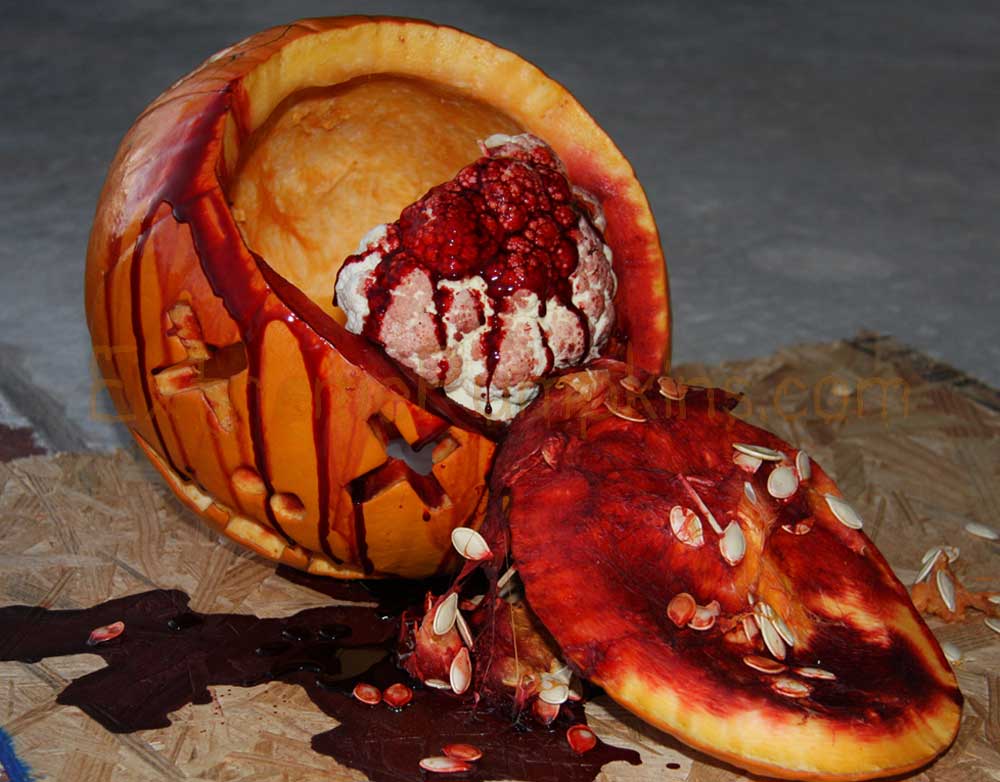 Here is a disgusting pumpkin carving that I liked a great deal. I like the use of cauliflower for brains as well as the extreme use of fake blood (it is fake, right?). Using an entire pint of fake blood on one pumpkins says one of two things about you:
1. I will never again use fake blood, so I'll pour the entire container on this pumpkin.
2. This blood came from the neighbor's pet, which I killed in my garage.