Celtic Dragon Pumpkin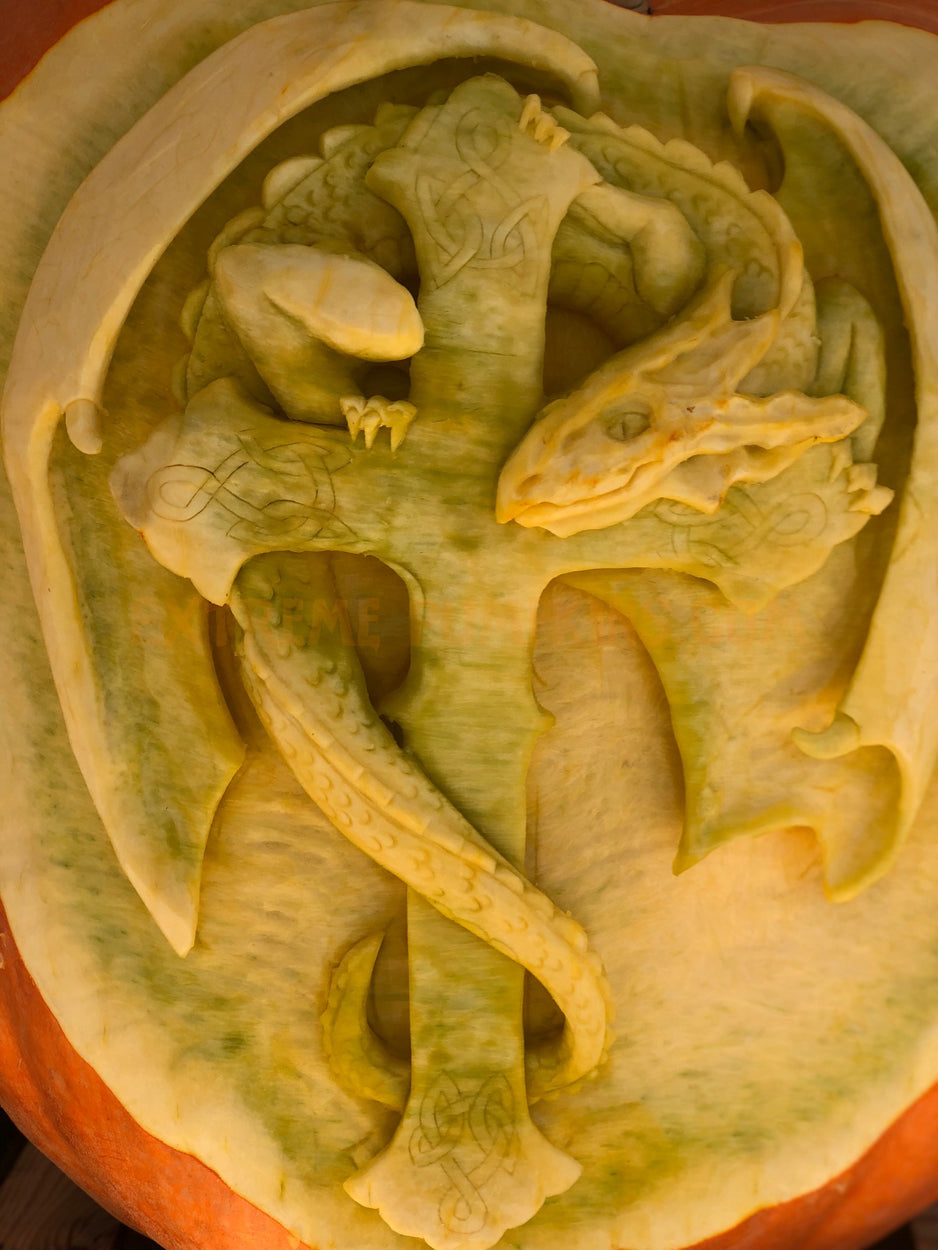 This pumpkin shows a dragon perched on a celtic cross. I hope this isn't a Game of Thrones spoiler. I'm only on the second season!

This pumpkin was done by Gus "SquashCarver" Smithhisler. You can find him at www.SquashCarver.com He is available for festivals and such. Book him early. Professional carvers are busy during the Halloween season.