Christmas Lights for Hair Pumpkin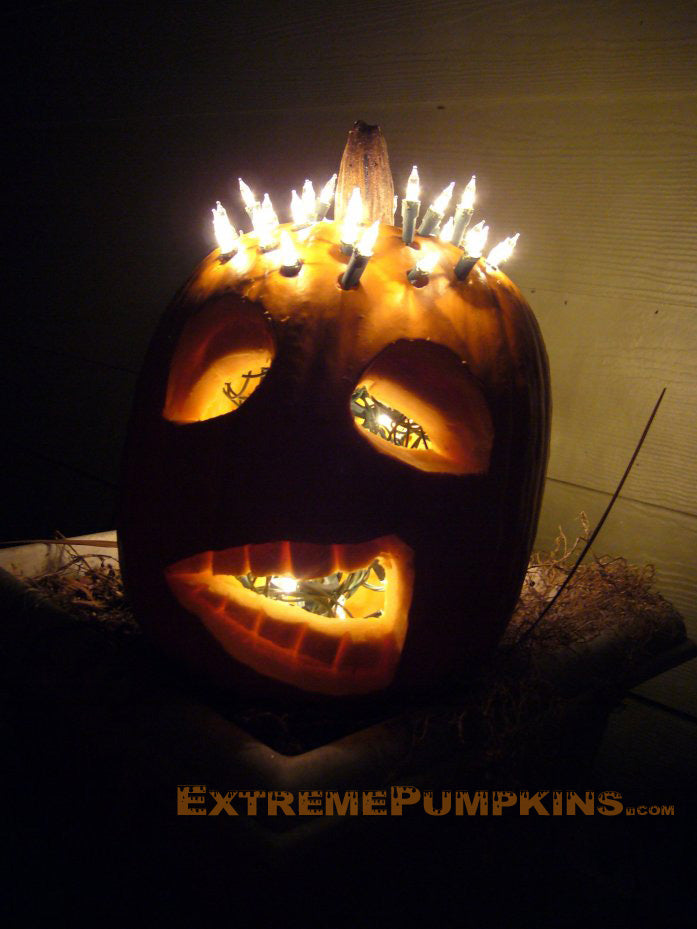 People have a number of great ways to light a pumpkin. One of my favorite involves a fair degree of laziness and frugality. Lighting your pumpkin with a string of white christmas lights is a great idea. You are about to drag them from the basement in a few months, why not use them early.

This submission takes the idea one step further by making a Billy-Idol style haircut out of the christmas lights. Great.