Creating Blood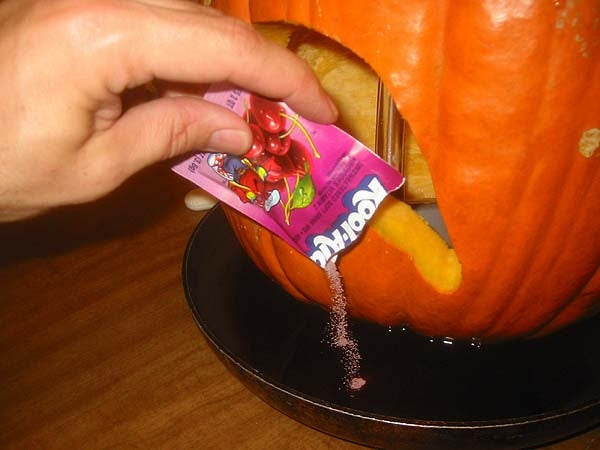 The price for human blood was prohibitively expensive ($500 per unit) so I looked for other options.

Party supply stores sell one ounce tubes of fake blood for $2, but I needed a couple of quarts. Rather than buying their entire stock and leaving every kid who wanted to be dracula this year heartbroken, I decided to try unsweetened Kool-Aid.

The only cherry Kool-Aid available was this wacky color-changing variety, so I used black cherry and tropical punch.

I used five envelopes, and the water turned a deep, deep red.