Cutting Out the Pattern Using A Jig Saw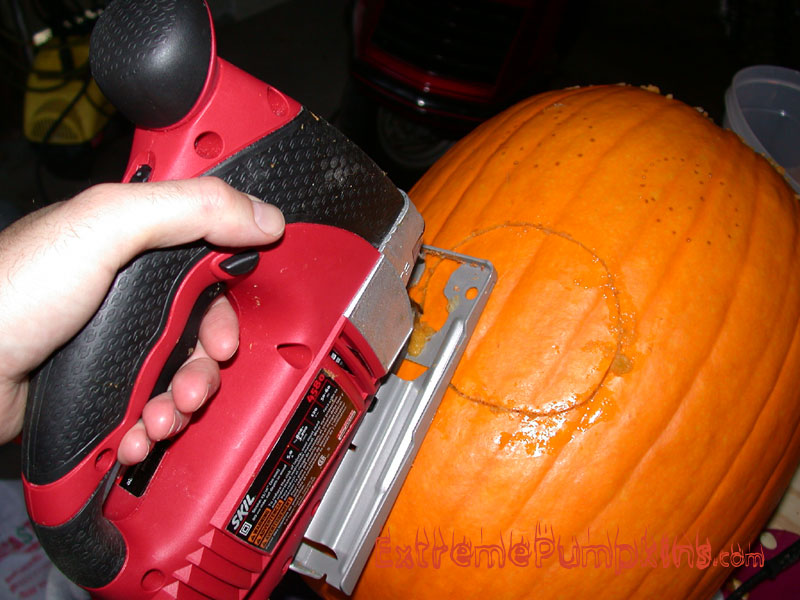 This really couldn't be easier. Using a jig saw for this process kicks butt. Pull the trigger and Pow, that pumpkin is carved.

I used a router to shave down the grey area that made up the pupils.

I also used the jig saw to carve out the exit wound. I chose not to use the pattern. Instead, I just free handed the process.

The entrance wound I used a drill bit. It took longer to plug the drill into the wall than it did to make the hole.