Day Nine - Kerry Starts Getting Moldy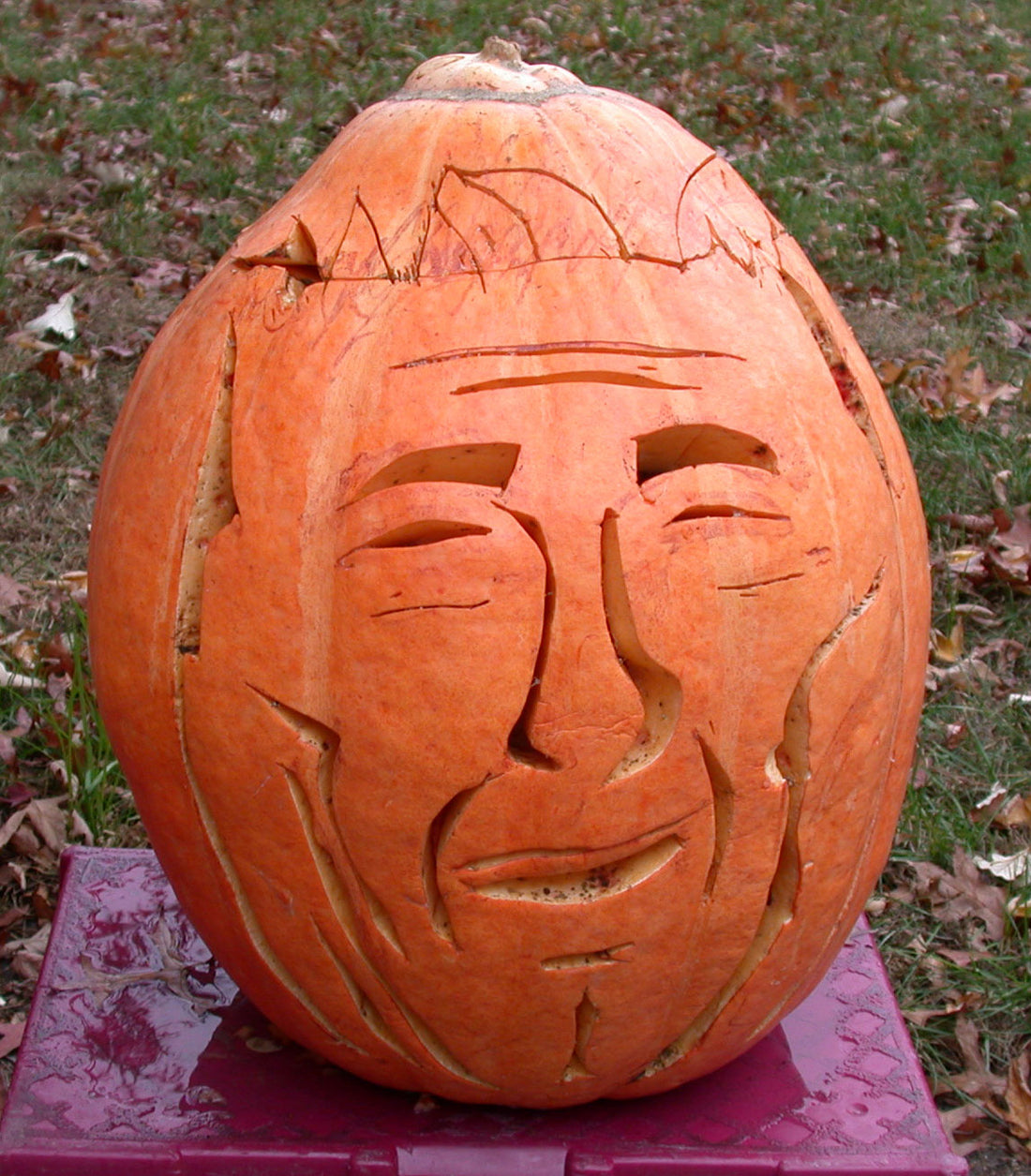 Day nine has arrived and the John Kerry Pumpkin seems to be doing much better than the George Bush Pumpkin. This means that he is actually losing the Presidential Rot Race, but he looks better doing it.

He has started to develop some moldy substance around the cut areas and some of the squirrels are nibbling on him. Otherwise, he is standing proud.