Day Two - Nader Joins The Race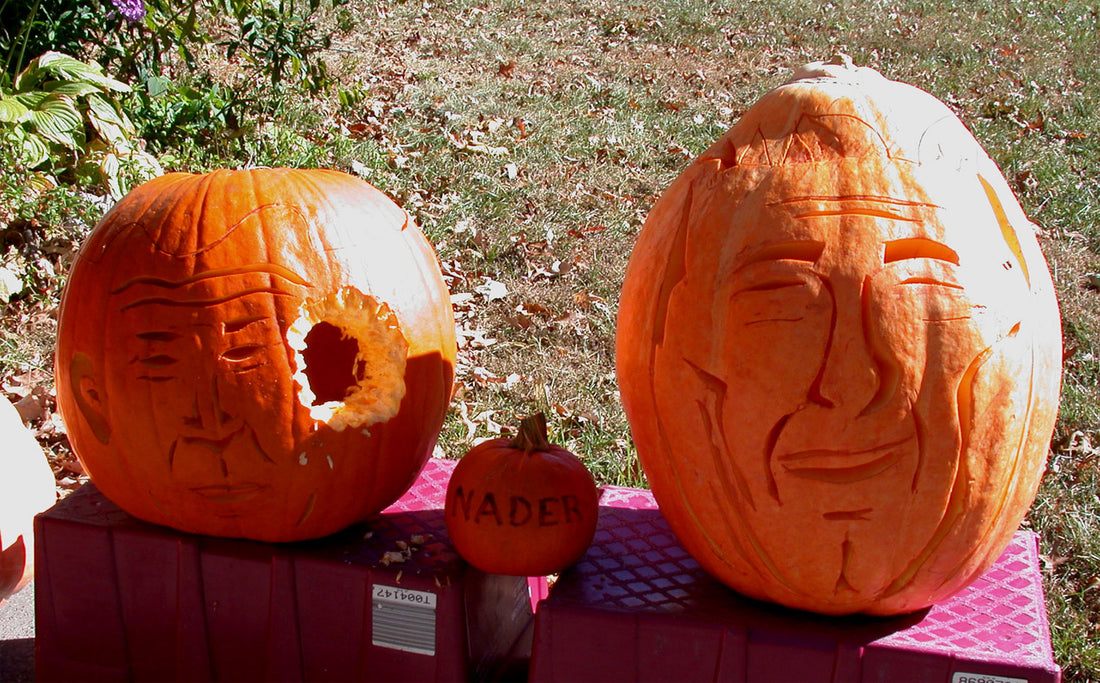 My lovely wife and I were shopping at the Western Market in Ferndale (not to be confused with the Eastern Market in Detroit) and she had a brainstorm.

"You should buy one of those little pumpkins and make it Nader!". What a sweet idea I thought.

I picked a small pumpkin because we had walked to the market and had to carry it back along with the Pork roast we planned for Sunday Dinner. Yum.

While the roast roasted I thought about carving the Nader pumpkin. Carving a little bitty pumpkin seemed a little tedious to me and I wanted to have some bread and butter before dinner. The pragmatist inside me made a decision.

Mr. Nader would have to make-do with some magic marker. N-A-D-E-R. I used all capitals in honor of all of the numbskulls that send me e-mails in that format.