Dental Hygienist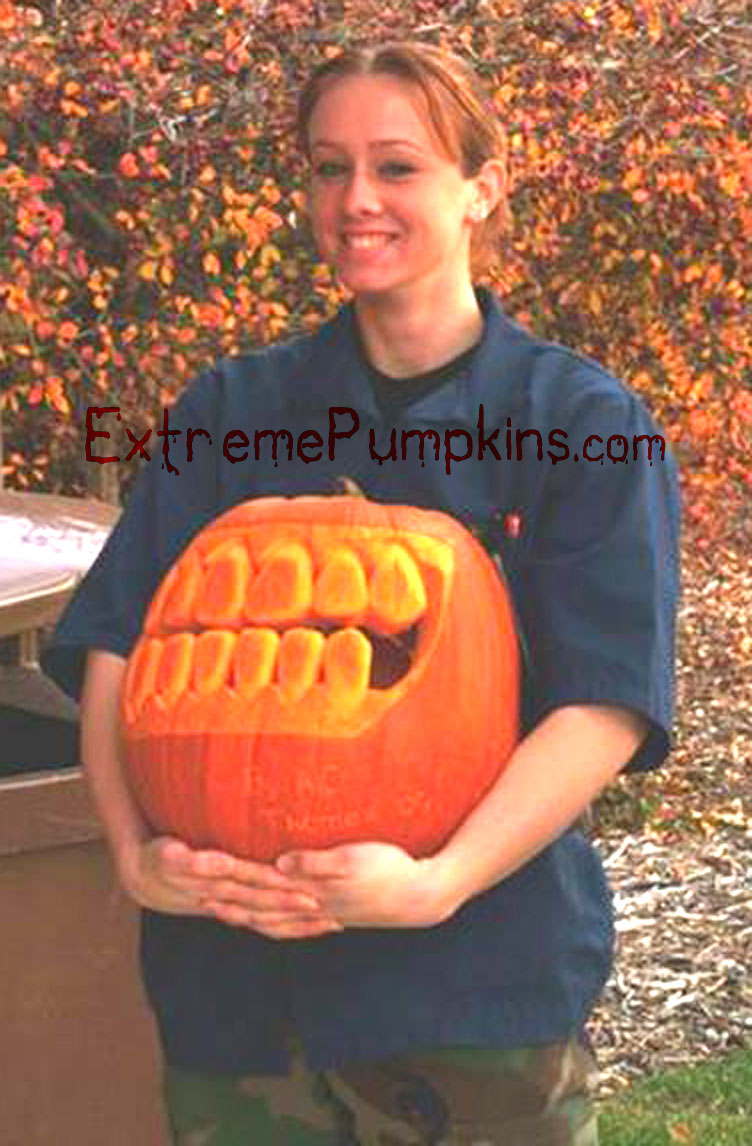 I used to have a crush on my dental hygienist. This was years ago when I lived in Connecticut. Anyway, I used to like sitting in the chair and staring into her eyes. She used to wear safety-goggles but she had these neat eyes where they were brown in the middle and blue around the edges. I used to like to look at all of the striations in them. I would just sit there getting my teeth cleaned staring at this woman. I was happy as a clam looking into those eyes.

One time, she stopped cleaning my teeth and asked me "whatcha lookin at". I was busted and somewhat speechless. Before I could respond she said "Oh, you are probably looking at the reflection in my safety glasses" I just nodded. Sometimes those just-missed encounters haunt us forever. I wish I had said something suave, but instead I sat there like a chump. DAMN IT!

This pumpkin was sent in by a dental hygienist. She carved some teeth on it. Big, honking teeth. Oh yeah, she is cute too! A little eye candy for the dudes out there.