Detroit Science Center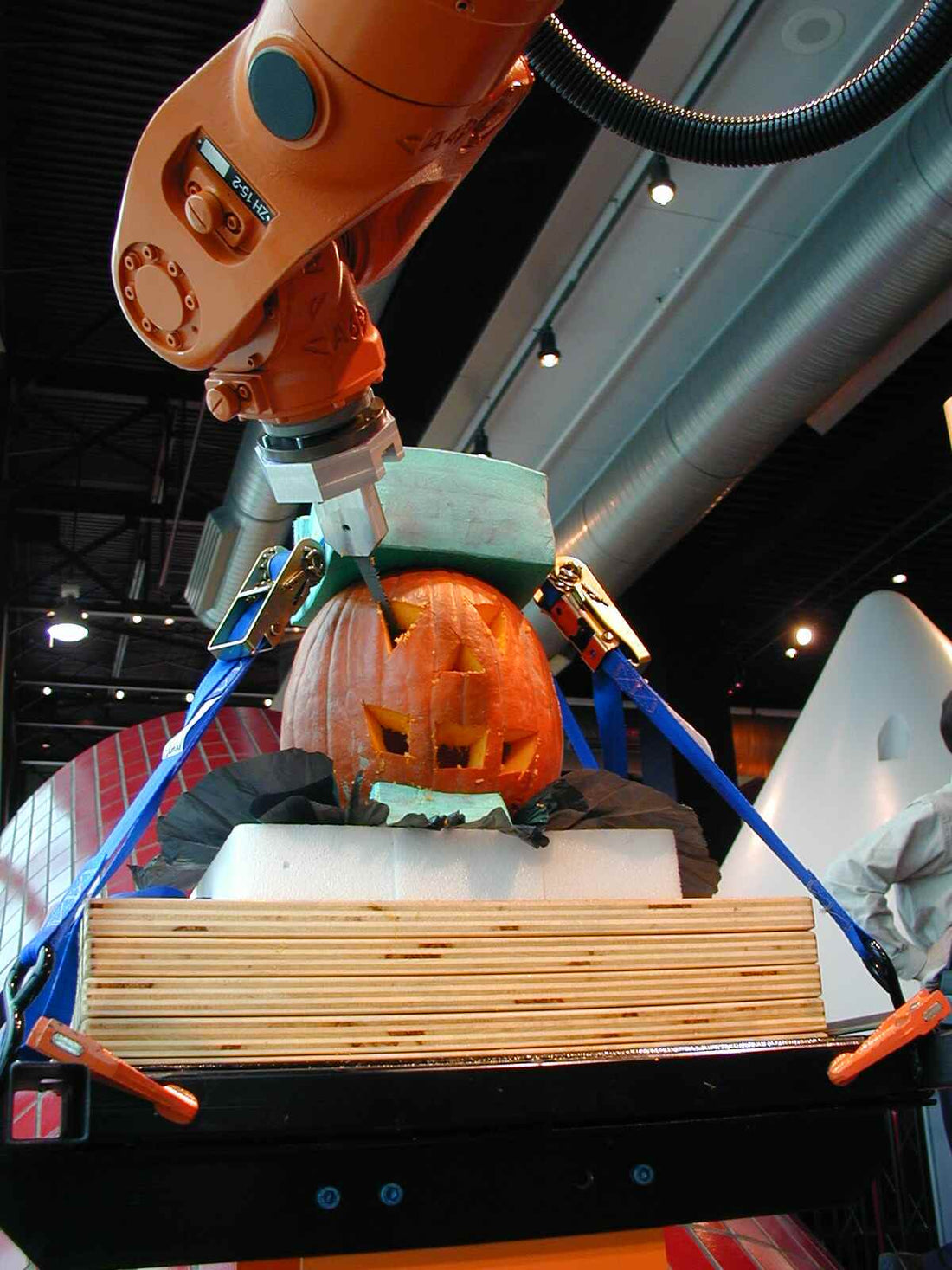 Here is a note from Tom at the Detroit Science Center.

While it is not an extreme pumpkin in itself, the manner of carving certainly is:


A drywall-saw-wielding industrial robot with a chip on its shoulder.


I am exhibit designer for the Detroit Science Center. We lucky enough to have KUKA Robotics donate a robot and some training to our center. Last year my co-worker Andy and I decided to have some fun with the thing.


We have made some changes to the system, but we are hoping to have it up and running again by our "Spooky Sunday" event on 10/26. Last Halloween we could only run the robot at about 30% because it would tear itself out of the floor. Consequently it took about 6 minutes to carve a pumpkin. This year I hope it will make it in under 2.


As each piece is completed, the robot spears it in the center, then wipes it off by passing the saw through a fork located above the orange bucket.


Unfortunately, the robot does not gut the pumpkin.