Dumpkin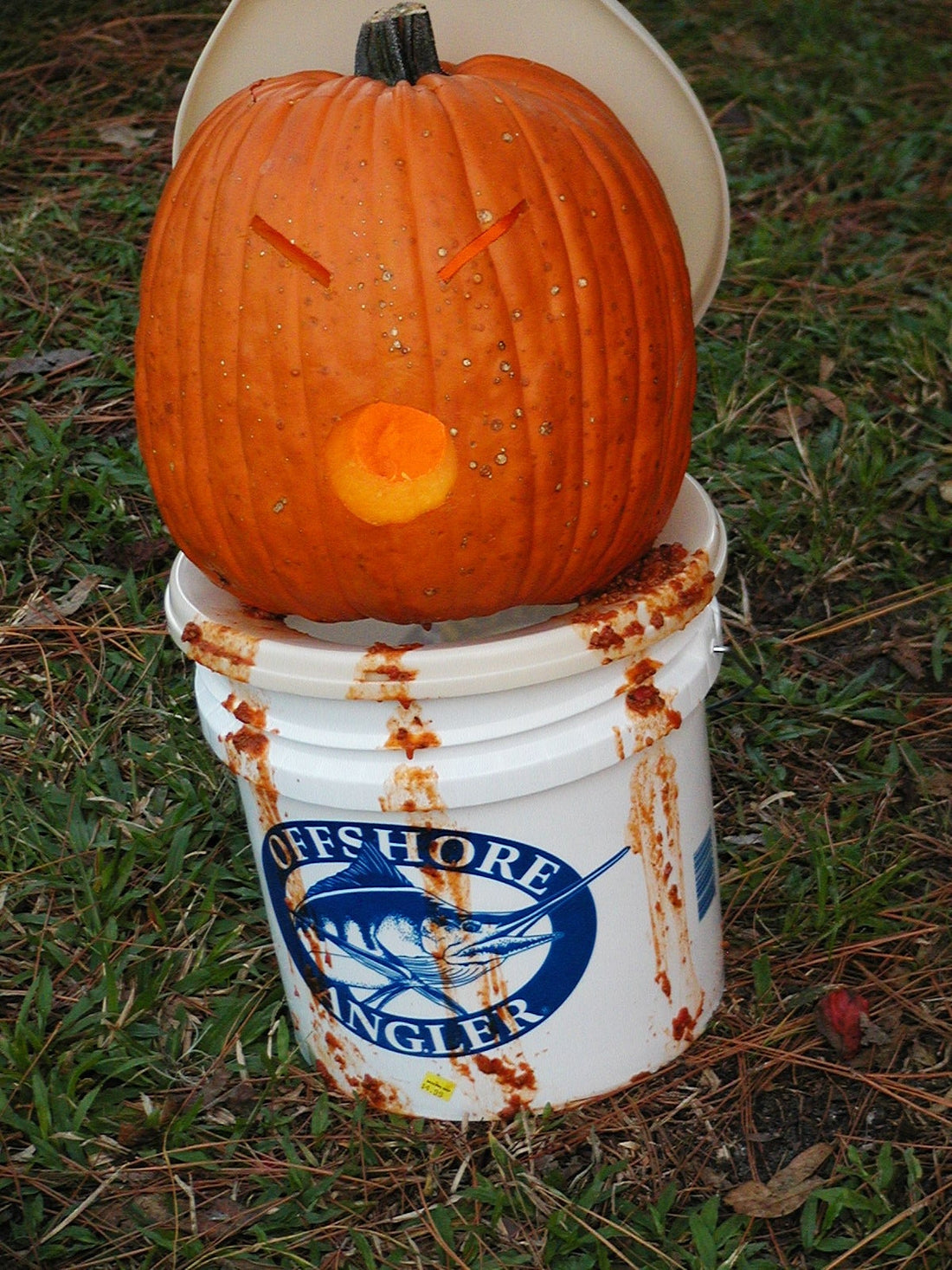 Tim sent in this one. I have to admit that I received at least 6 pumpkin photos of pumpkins on or at a toilet. Some were OK, some were bad, some just OK. I picked Tim's as the best of the bunch but I would try to choose the best of all worlds.

1. The expression should be of straining. One eye should be partially open, the other partially closed. The mouth should be open on one side, closed on the other.

2. Tim had the right idea of using Chili.

3. An old toilet is great, but a bucket is OK too.

4. Lighting this one is tough. Use two lights one in the bucket and one in the pumpkin.

5. I hereby declare the name for this type of creation a "Dumpkin" not a dumping pumpkin. Dumpkin is shorter and simpler.