Egon (from Ghost Busters) Pumpkin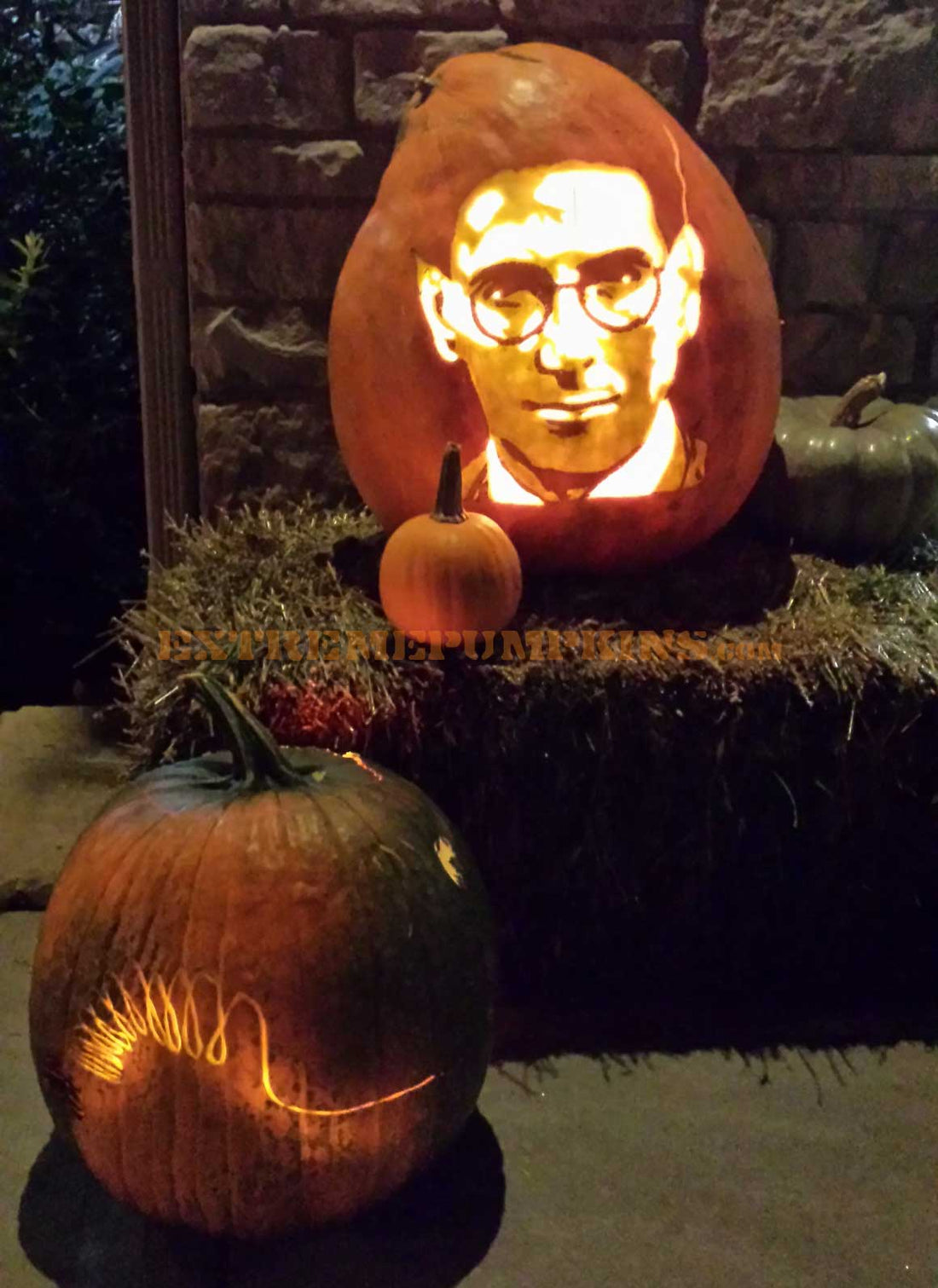 Every year I like to feature one of the many strange pop-culture references that I receive. I'm not sure what it is about pumpkin carving, but it seems to bring out the weirdest pop culture references. Past winners have included Lionel Richie, Bill Murray, Lots of KISS fans, and my personal favorite, the flaming Richard Prior pumpkin.

This Egon pumpkin came with a comment about how it featured the second pumpkin which had his "flattened out slinky". I don't even know what that means. Strange Pop Culture Achievement Unlocked +1 points!