Fire Breathing Pumpkin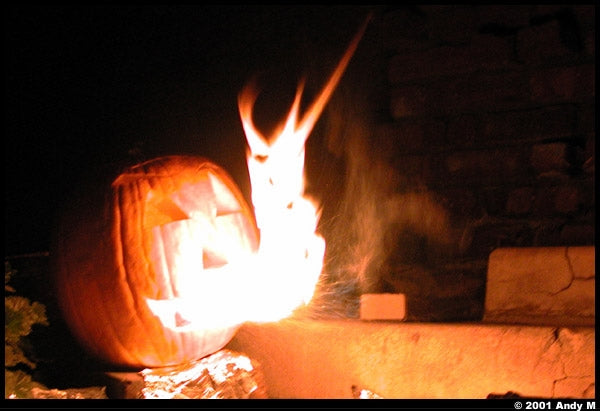 Back in 2001 Matthew and Andy had a crazy idea; a fire breathing
pumpkin. They used cooking oil (like pam) and a servo from a radio control
car hooked up to a reciever so we could activate the fire remotely. They did it for two years, but now we're both at college and
cant do it. Oh well, hopefully someone else will.