Flame top - Step 1 - I learned a lesson.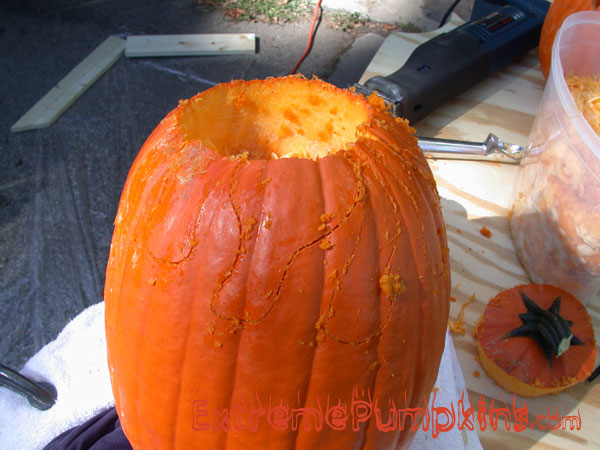 I learned a lesson with this pumpkin. I had never seen anyone carve a pumpkin like this one. They always seemed to have a round hole at the top. I wanted mine to have flames at the top.

The lesson I learned is that you still need to cap the pumpkin to get the guts out. If you don't, you won't be able to remove the flame shaped chunks you carve out.

I also learned that you should leave the flames until the last step. They will end up to be fairly delicate. If you carve them last, they are less likely to be damaged.