Flowing Blood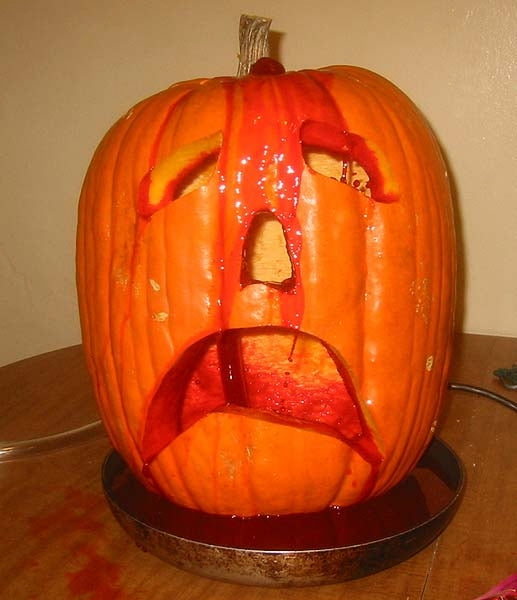 The blood wasn't thick. I didn't want to clog the pump, but it looked great!

The fruity smell was incredible.

The red food coloring began to dye the inside of the pumpkin dark red, and after an hour, it looked like open-heart surgery. The red eyes looked just like Sissy Spacek crying away.