Gene Simmons Pumpkin with Ham Tongue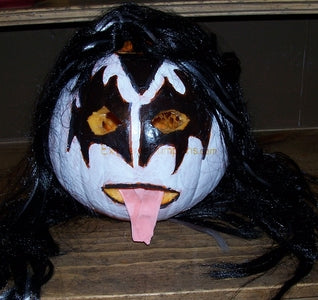 If are among the 5 people that have read every page of this website you would probably know that I am a member of the KISS army. I wholeheartedly support pumpkin carvings that resemble KISS and only KISS. Simply put, no other rock and roll band will do. No other band had the appeal or costumery of KISS and possibly no one ever will again.

This Gene Simmons pumpkin appears to have a tongue made out of deli ham. Brilliant!