Gene Simmons With Taffy Tongue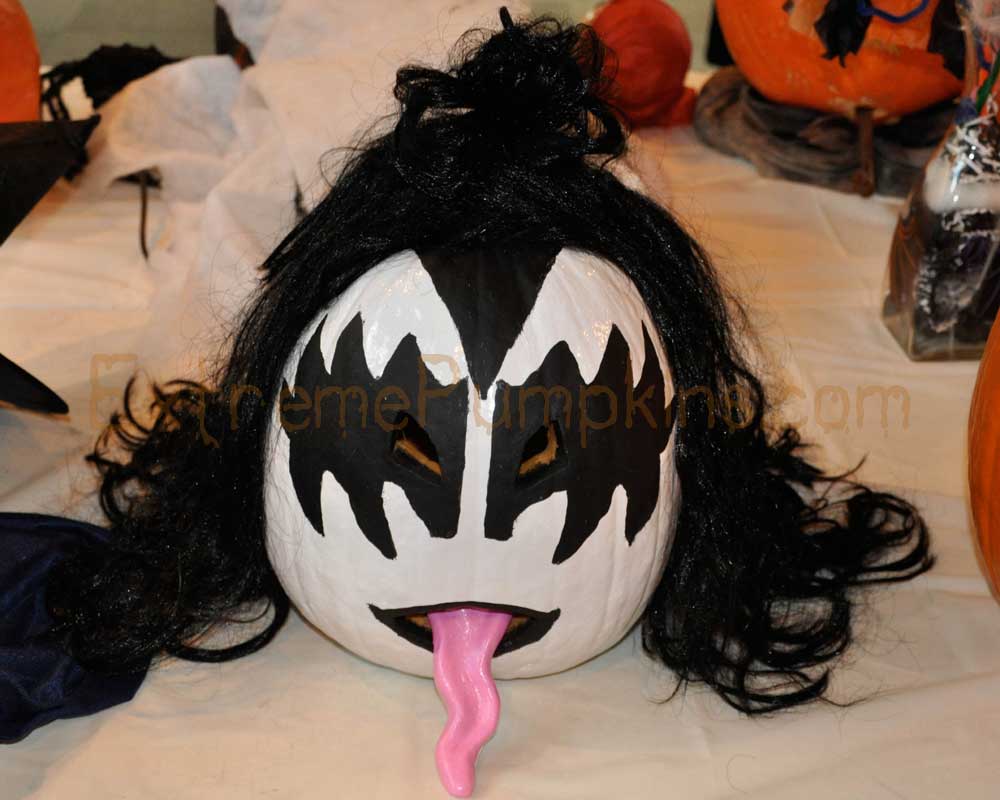 Almost every year I choose a KISS pumpkin as a winner. Why? Because I think KISS is awesome. Sure, they are a pretty good band, perhaps even a great live show, but where they excel is in being characters.

This particular rendition of Gene Simmons involves a stunning tongue hand-rendered from taffy. Great work. It takes a true fan to make a tongue that great!