Godzilla Lighting The Town On Fire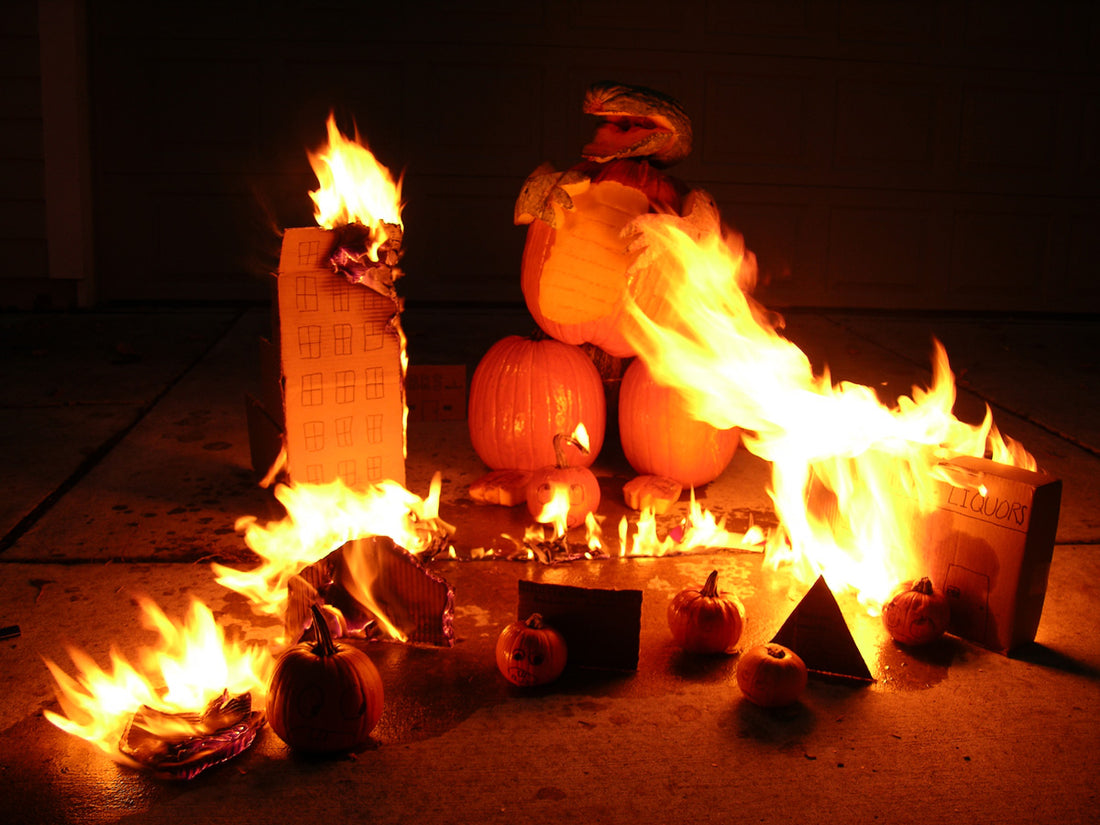 My second book (Extreme Pumpkins II) included a how-to on about making a Godzilla pumpkin. I thought the logical photo sequence would include godzilla burning down the city. The publisher decided that the fire was a bit too much.

I have included a photo here for your pleasure.